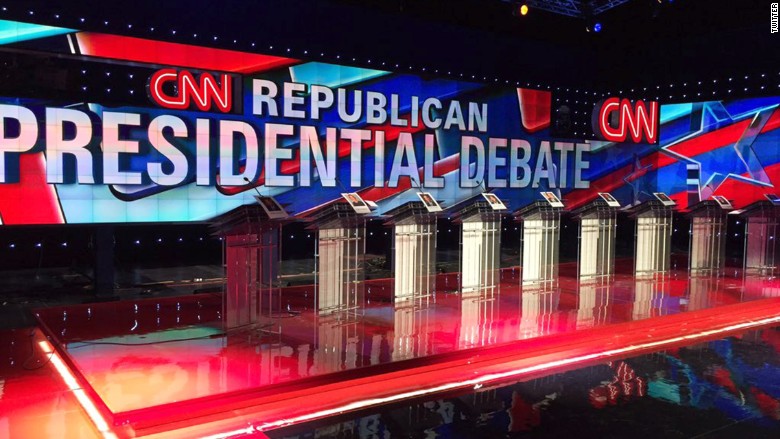 The Republican National Committee has decided to sever ties with NBC News for February's Super Tuesday debate and will instead partner with CNN, it was announced Monday.
"The Republican National Committee has decided to move forward without NBC's participation in our February debate in Houston, Texas. The RNC has awarded the debate to CNN, who will broadcast it on Thursday, February 25th in Houston at a location to be decided," RNC Chairman Reince Priebus wrote in a statement.
Priebus said that the debate will include Telemundo, the NBCUniversal-owned Hispanic media company that had been scheduled to co-host the debate; National Review, NBC's original conservative media partner; and Salem Communications, CNN's conservative media partner in previous debates.
The decision comes two-and-a-half months after the RNC suspended its partnership with NBC News because of CNBC's handling of the third GOP debate in October, which the Republicans said devolved into a series of "gotcha' questions.
The RNC's debate committee held a vote on Monday afternoon and decided unanimously to terminate NBC's involvement and hand control to CNN, which has already hosted two Republican primary debates and is scheduled to host another one in March.
Related: Seething GOP candidates escalate CNBC grievances
The CNN debate will take place five days before Republican voters in Texas and 13 other states head to the polls and caucuses for "Super Tuesday," on March 1.
The network has yet to announce a moderator for the debate.
Related: NBC replaced by CNN for GOP's Super Tuesday debate
The decision is a blow to NBC News and its journalists, who lost rights to a coveted political and television event. NBC News and CNBC are divisions of NBCUniversal, a media company owned by Comcast, but operate out of two different buildings and have different management teams.
The CNBC debate, held on October 28 in Boulder, Colorado, was widely criticized by Republican candidates, journalists and viewers as being poorly handled and lacking in substance. CNBC's moderators were also heavily criticized by candidates during the debate.
Sign up for the Reliable Sources newsletter
"While debates are meant to include tough questions and contrast candidates' visions and policies for the future of America, CNBC's moderators engaged in a series of 'gotcha' questions, petty and mean-spirited in tone, and designed to embarrass our candidates," Priebus wrote in a statement shortly after the debate.
"What took place Wednesday night was not an attempt to give the American people a greater understanding of our candidates' policies and ideas," he added.
At the time, NBC News called the RNC's suspension "a disappointing development," but pledged to "work in good faith to resolve this matter with the Republican Party."