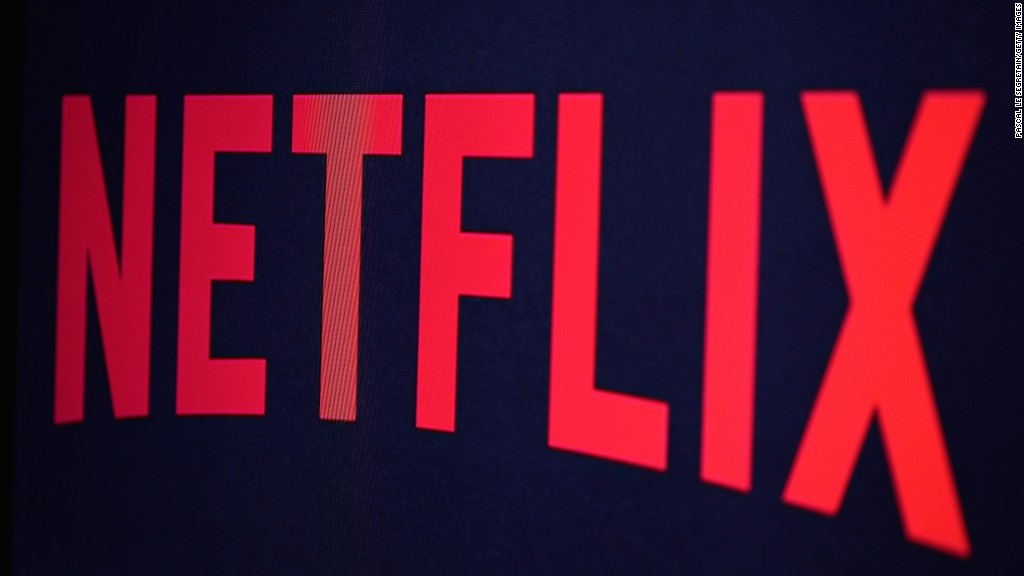 Netflix and NBC, two titans of the television industry, are trash talking each other over the streaming giant's viewership numbers.
It is the latest and possibly loudest spat in the long running tension between television networks and streaming services, which are both rivals and, at times, partners.
Last Wednesday NBC research chief Alan Wurtzel presented viewership data of some of Netflix's most talked-about original shows, numbers Netflix has notoriously kept secret.
Ted Sarandos, Netflix's chief content officer, ridiculed the numbers calling them "remarkably inaccurate data" on Sunday at the Television Critics Association press tour.
"I hope they didn't spend any money on it," Sarandos said. "Why would NBC use their lunch slot to talk about our ratings? Maybe because it's more fun than talking about NBC ratings."
Sarandos added that Netflix doesn't track viewers 18 to 49 years, the demographic that Wurtzel presented and that is beloved by TV advertisers.
Television relies on audience size and demographics to price the ads they sell. Netflix does not have ads during its shows, so the demographics are not vital to them.
"There is not an apples to apples comparison to Netflix watching and any Nielsen rating," Sarandos said.
According to Wurtzel, the numbers were gathered by a tech firm which brought together samples from 15,000 users. The data found that Netflix original series like Marvel's "Jessica Jones" held an average audience of 4.8 million with those aged 18 to 49 years old.
NBC's so-called reveal of Netflix ratings also speaks to a deeper love-hate relationship that has been percolating between networks and Netflix for years.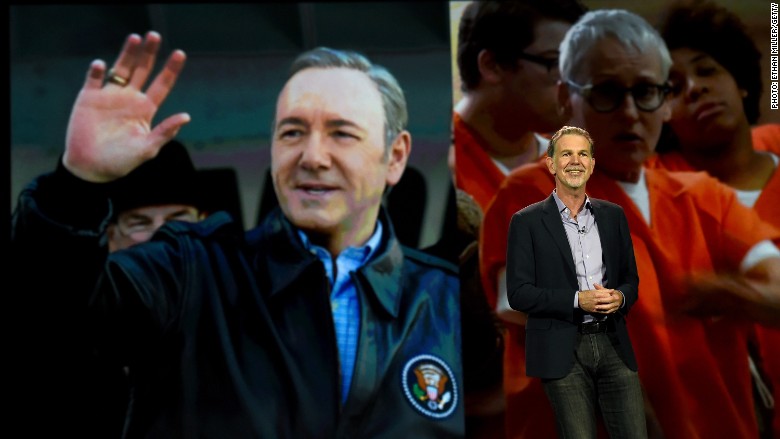 The streaming video on demand company has been a point of resentment for some in the industry who see it as a challenge or even a threat as the media landscape evolves.
This high stakes uncertainty has caused the two sides to lash out at times.
For example, Netflix CEO Reed Hastings once famously said that broadcast TV will "probably last until 2030." In December, Sarandos boasted that the viewership of the company's original drama "Narcos" is larger than that of HBO's "Game of Thrones."
Some in TV's most powerful positions are particularly irked by the streaming service's swagger that is not backed up by measurable data, the lifeblood of television.
"If Ted doesn't give ratings, he shouldn't then be saying, 'This is the biggest hit in the history of blah blah blah,'" John Landgraf, chief executive of cable network FX, told the New York Times. "He shouldn't say something is successful in quantitative terms unless you're willing to provide data and a methodology behind those statements. You can't have it both ways."
The quarrelsome relationship, however, can mask how the two are becoming important for each other.
Netflix has become a vehicle for the networks and television studios to sell and display its content for millions of dollars.
"Netflix is our friend," CBS CEO Les Moonves said in November. "And our competitor."
Related: Will Netflix top 75 million subscribers? It better
The NBC-Netflix spat comes after Netflix's announcement earlier this month that it is now available in more in 130 countries leading Hastings to call it "the birth of a global TV network."
It also comes as the company is about to release its fourth quarter results on Tuesday, an announcement that could show that Netflix has crossed 75 million viewers worldwide.