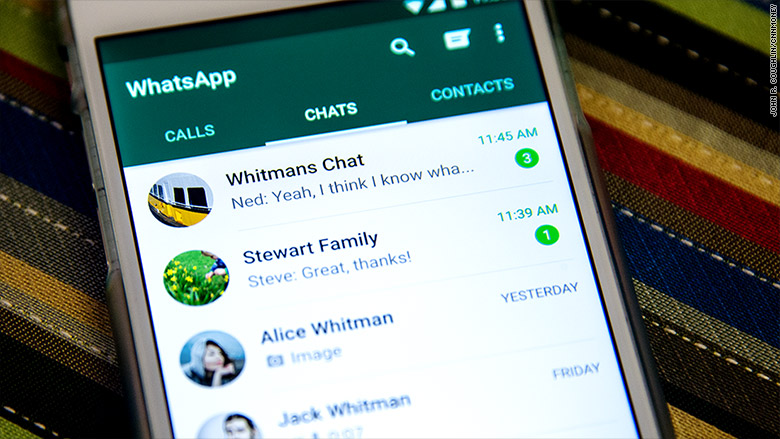 WhatsApp knows nothing beats free.
The company recently announced that it would stop charging customers a $1 subscription fee. WhatsApp had previously given people just one free year of the service before charging the $1 annual fee.
News of the change was made in a blog post on the WhatsApp website.
The company, which is owned by Facebook (FB), said it had nearly a billion customers around the world who use the app to stay in touch with friends, family and even patients.
WhatsApp said it had decided to stop charging because "as we've grown, we've found that this approach hasn't worked well" -- many users don't have a debit or credit card.
Related: Millions fled to Telegram amid WhatsApp court battle
Related: WhatsApp was blocked for 100 million Brazilians - Now it's back!
The change will take effect over the "next several weeks."
WhatsApp also addressed concerns about third-party ads -- it doesn't plan to use them. Instead it will "test tools" to help customers contact and respond to businesses and organizations of their choice.
"That could mean communicating with your bank about whether a recent transaction was fraudulent, or with an airline about a delayed flight," the statement said. "We all get these messages elsewhere today ... so we want to test new tools to make this easier to do on WhatsApp, while still giving you an experience without third-party ads and spam."