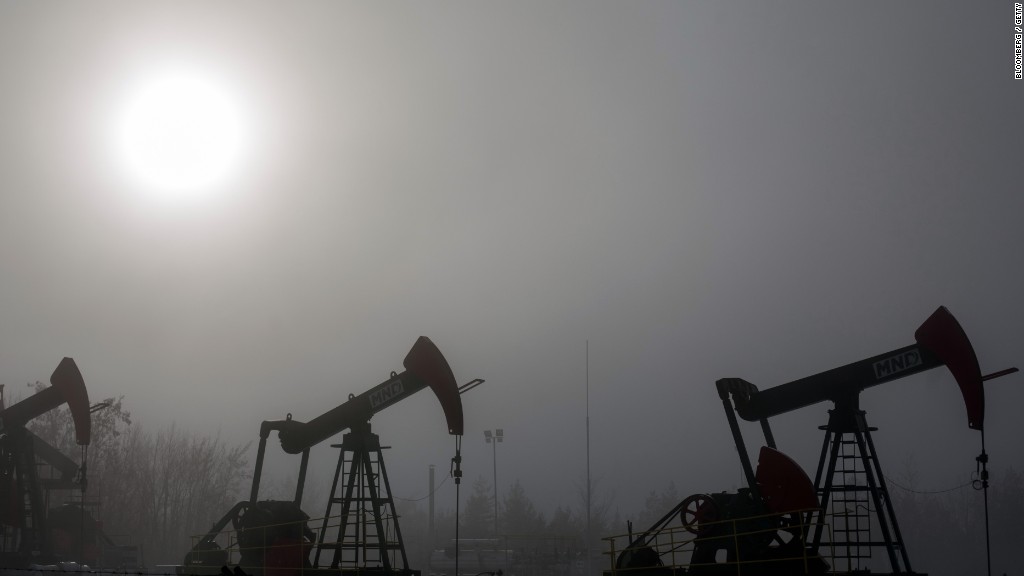 Can oil really go lower?
The answer from the International Energy Agency is an "emphatic yes."
The world is "drowning" in oil, and weak demand has failed to match relentless pumping by the world's biggest oil producers, the group said. With Iran planning to boost its production by as much as 1.5 million barrels a day by the end of 2016, the global oil glut will get even worse.
"The oil market faces the prospect of a third successive year when supply will exceed demand by 1 million barrels a day and there will be enormous strain on the ability of the oil system to absorb it efficiently," the IEA said in the monthly oil market report.
The IEA expects oversupply of around 1.5 million barrels a day in the first half of 2016.
Weakening economic sentiment in China, Russia, Brazil and other countries dependent on commodities pushed down demand over the last quarter, and the mild temperatures in Japan, the U.S. and Europe squeezed it even further.
Related: Iran sanctions lifted: Brace for oil shakeup
On the other side of the global oil equation is growing supply. The IEA, which monitors energy market trends for the world's richest nations, said crude supply grew by stunning 2.6 million barrels a day in 2015.
Compared to 2014, when non-OPEC producers led by the U.S. made up most of the growth, the boom in 2015 was split between OPEC and non-OPEC countries.
Oil was up 1.5% on Tuesday morning, trading at $30.90 per barrel.