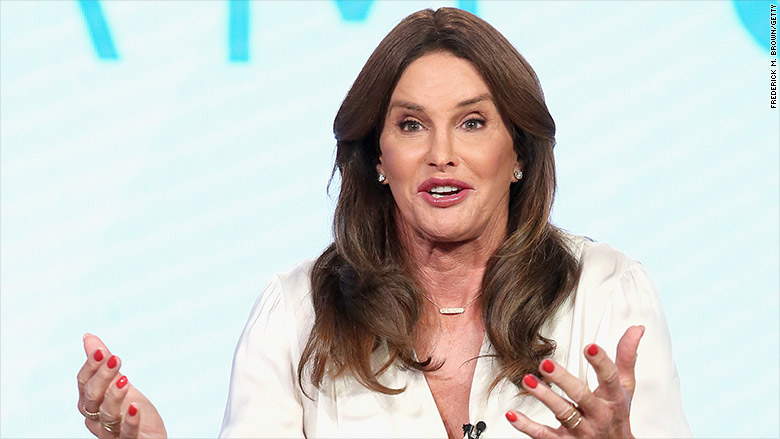 Caitlyn Jenner will continue to tell her story with a new memoir.
Jenner, the Olympic athlete formerly known as Bruce Jenner, has signed a book deal for a yet untitled memoir.
The book will document Jenner's transition and journey from being male to female and is scheduled for a spring 2017 publication, the book's publisher Grand Central Publishing announced on Tuesday.
"Things have been moving so quickly that it will be nice to slow things down a bit and take the proper time to reflect on this journey," Jenner said in a statement.
Jenner will write the book alongside Pulitzer Prize winning journalist Buzz Bissinger, the author of bestsellers like "Friday Night Lights" and the contributing editor who wrote Jenner's Vanity Fair cover story in July that revealed her new identity.
Sign up for the Reliable Sources newsletter
"I elected to do this with Caitlyn because of the opportunity to create a book that will be riveting, important and reveal all the complexities and twists and turns of her life from boyhood to transition," Bissinger said in a statement.
The book deal comes after a whirlwind year for Jenner who broke the news of her transition in April to ABC News' Diane Sawyer, was honored with the ESPY's Arthur Ashe Courage Award, a Glamour Woman of the Year award, and was named the "Most Fascinating Person of 2015" by Barbara Walters.
Related: Why Caitlyn Jenner chose Vanity Fair for her debut
Jenner has also been a part of E! Entertainment's "I Am Cait," a docuseries that covers her life as a transgender woman.
The second season of "I Am Cait" premieres on E! on March 6.