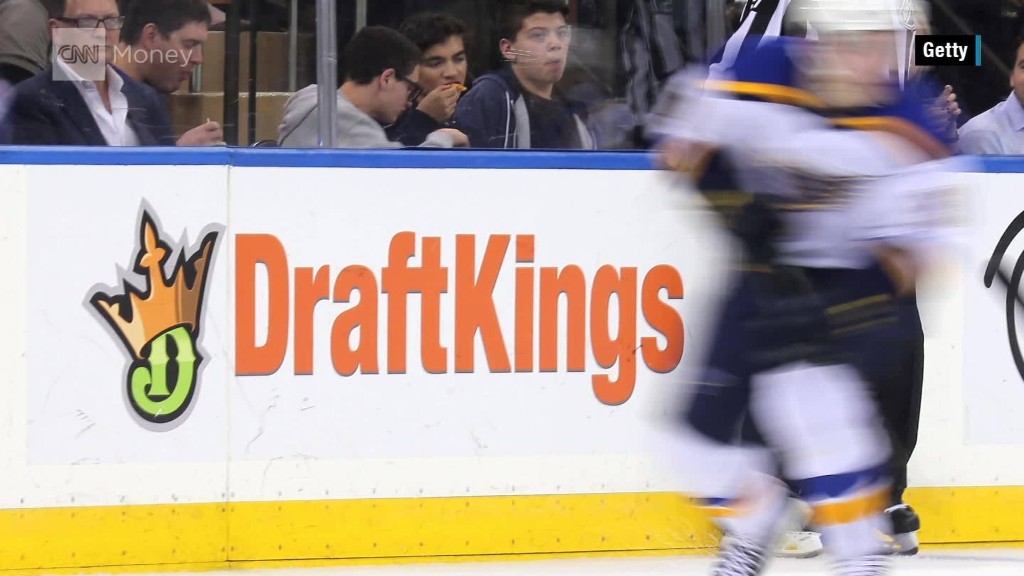 Texas Attorney General Ken Paxton is the latest state official to take aim at daily fantasy sports operators such as FanDuel and DraftKings.
In an opinion issued Tuesday, Paxton said that these sites violate the state laws prohibiting gambling.
"Simply put, it is prohibited gambling in Texas if you bet on the performance of a participant in a sporting event and the house takes a cut," Paxton said.
State's attorneys in New York and Illinois have also issued similar opinions.
It's not clear whether Paxton will take legal action to prohibit fantasy sites from operating in Texas, the way Eric Schneiderman did in New York. FanDuel and DraftKings are still doing business in New York while they challenge the matter in court. They're also up and running in Illinois while they challenge Attorney General Lisa Madigan in court.
Related: Fantasy sports - What is it anyway?
Fantasy sports are explicitly allowed under a federal law which prohibits most forms of online gambling. But each state also has its own gambling laws.
DraftKings said it would fight Paxton's decision.
"We intend to operate openly and transparently in Texas, so that the millions of Texans who are fantasy sports fans can continue to enjoy the contests they love," said DraftKings attorney Randy Mastro
DraftKings and FanDuel have become multi-billion dollar businesses thanks to the growing popularity of fantasy games. They've also attracted hundreds of millions of dollar from investors including Major League Baseball, the NBA and pro-team owners including the Dallas Cowboys' Jerry Jones.
Related: Why fantasy sports are legal under federal law
Paxton also said that traditional fantasy sports competitions are legal. Those games are typically private and among friends, although they use sites such as ESPN, Yahoo or CBS Sports to keep track of who is winning.
"In those leagues, participants generally split any pot amongst themselves, so there is no house that takes a cut," Paxton said.
Ironically Paxton's opinion comes as the Fantasy Sports Trade Association starts a two-day conference in Dallas on Tuesday. "We disagree with the opinion and we'll work it to insure the 4 million people who play fantasy sports in Texas can continue to do so," said chairman Peter Schoenke.