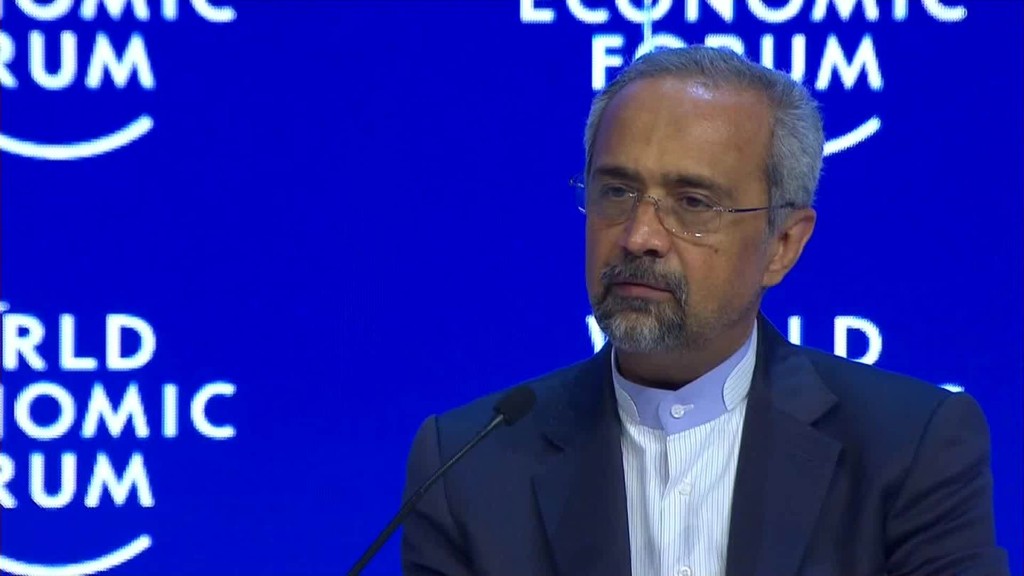 Iran is planning for a big economic boom.
The Iranian economy will grow an average 8% a year over the next five years, according to Mohammad Nahavandian, the chief of staff to Iran's president.
"Iran may be one of the most promising emerging markets of the coming decades," Nahavandian said.
Speaking at the World Economic Forum in Davos, he hinted about Iran's huge business ambitions now that economic sanctions are finally gone.
Western sanctions were lifted on Saturday, following a landmark nuclear deal last year.
"After the lift of the sanctions ... 8% is feasible," Nahavandian said. "There are so many companies who have expressed interest in the energy sector, ICT [information and communications technology] and transit," he added.
Iran is now able to welcome new investors, and boost the region's economy, by providing new cost-effective transit routes, Nahavandian said.
"The world economy has not benefited from this economic opportunity," he said.
Saudi Arabia: We're not crashing oil prices to hurt Iran
The end of sanctions also means Iran will soon be able to access up to $150 billion of its previously frozen assets abroad.
Tehran is planning to pour this money into the economy, and invest heavily into its vital, but outdated, oil sector. It wants to quickly reclaim its share of the global oil market and plans to increase the output by as much as 1.5 million barrels a day by the end of this year.
Iran has the world's largest combined reserves of oil and natural gas oil.
"[Iran] can be one of the best sources of energy security, especially for Europe," Nahavandian said.