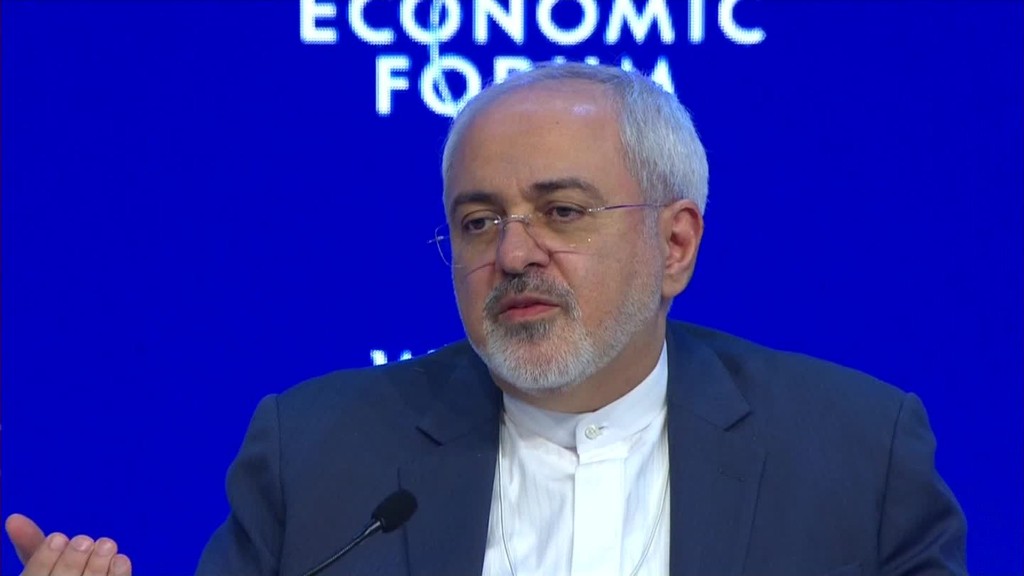 Iran is ready to talk to Saudi Arabia -- or at least so it says.
Iranian foreign minister Javad Zarif said his country has "always been open to a dialogue" with the Saudis. "It takes two to tango, as they say," he said at the World Economic Forum in Davos.
"I believe our Saudi neighbors should come to their senses and understand that they have a much better future in cooperation and collaboration with Iran," Zarif said.
The two countries have been engaged in a diplomatic spat over Saudi Arabia's execution of a prominent Shiite cleric and the subsequent torching of the Saudi embassy in Iran.
Saudi Arabia then cut diplomatic and commercial relations with Iran, and an array of its regional allies followed suit.
"We believe that Iran and Saudi Arabia can be two important players who can accommodate each other, who can complement each other, in the region," Zarif told CNN's Christiane Amanpour.
"The Saudis are panicking that there may be a slight opportunity that tensions between Iran and the West would reduce," Zarif told Amanpour.
Saudi Arabia: We're not crashing oil prices to hurt Iran
The snub is particularly painful for Iran, as it came just as Tehran was preparing to rejoin world markets following its landmark nuclear deal.
Saudi Arabia and Iran are both important players in OPEC, and the prospect of deeper divisions in the cartel helped drive oil prices even lower this year.
Related: Iran: We'll grow 8% soon
Speaking in Davos, Zarif said the nuclear deal between Iran and the international community showed that diplomacy works -- and should be used to overcome regional problems in the Middle East.
"If we can resolve something... with countries that were hostile for at least 37 years, then there is no impediment in resolving regional issues between countries and peoples who call each other brothers and sisters and who are bound by the same religion," he said.