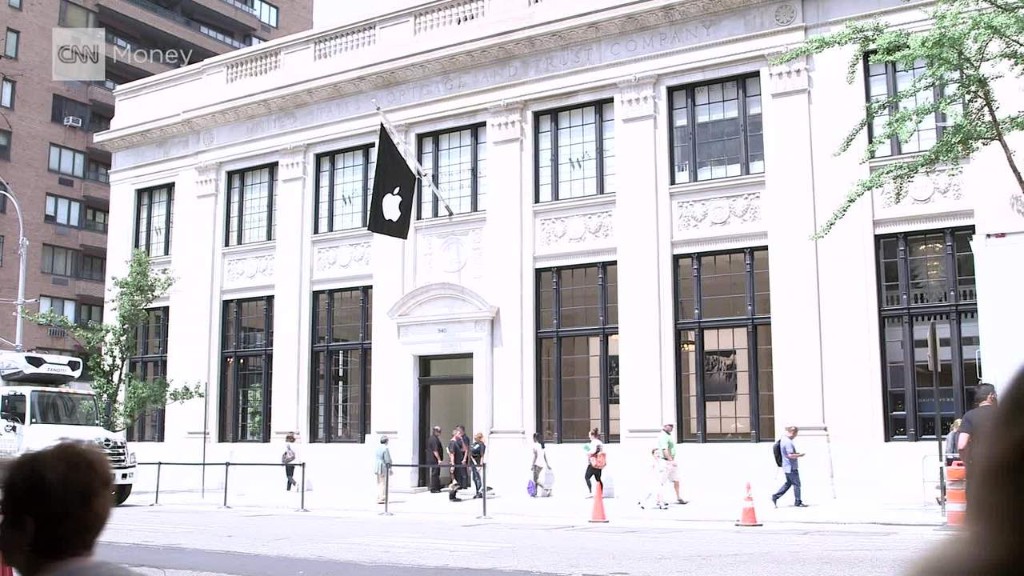 The Apple Store may finally be coming to India.
The tech giant has filed a request with the Indian government to open its own retail stores in India, a growing smartphone market that is home to 1.2 billion people.
An Apple (AAPL) spokesperson confirmed the company has submitted an application to the Department of Industrial Policy and Promotion, but would not comment further. The spokesperson declined to say how many stores Apple plans to open.
The application was first reported by The Economic Times.
Apple Stores, known for their distinctive architecture, could boost Apple's appeal in India.
Related: Why Apple's stock is down: iPhone worries
Indians have a nearly insatiable appetite for smartphones, and the country could provide a bulwark against slower growth in the global smartphone market. Apple's products would be aimed firmly at India's wealthy consumers.
Apple already has 32 stores in China, including four in Hong Kong, according to the company's website.