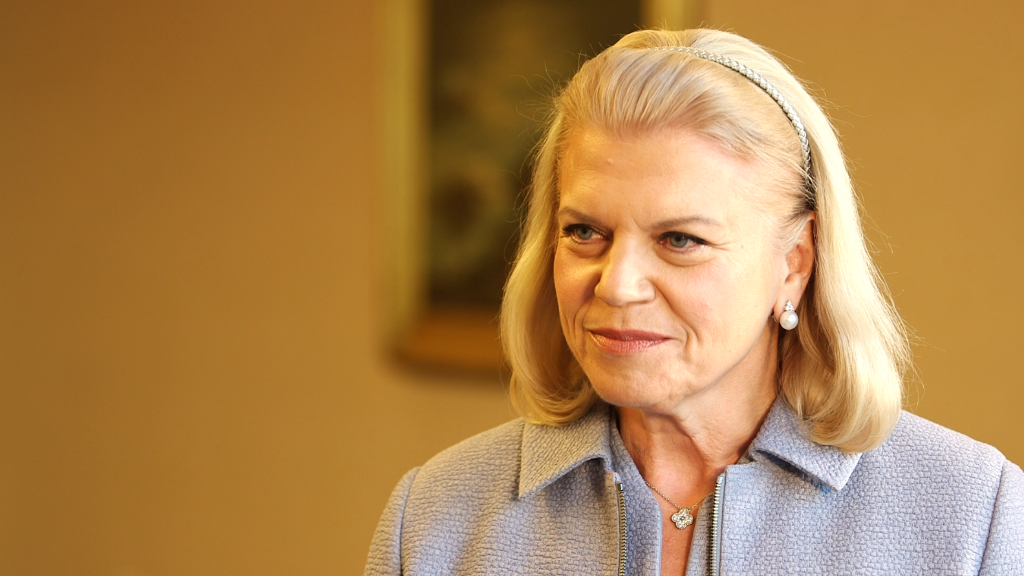 The last time IBM's sales rose, "The Artist" had just won the Oscar for best picture and the New York Giants were celebrating a Super Bowl win over the New England Patriots.
Since then, IBM has rattled off 15 straight quarters of sales declines. Big Blue said Tuesday that its fourth-quarter sales fell 8.5% from a year ago.
Just over a year ago, IBM was predicting that its profit would reach $20 a share by the end of 2015. Well, we just finished up 2015, and IBM posted earnings of just $14.92. It's no wonder IBM abandoned that $20 target in the third quarter of 2014.
It's a remarkable slump for the 104-year old company. And it's only going to get worse.
IBM (IBM) predicted that a strong dollar would weigh heavily on earnings, forecasting that its profit would be about $13.50 per share this year. Wall Street analysts had expected earnings of about $15 a share.
The company was ill-prepared for its customers' sudden warm embrace of cloud computing. Why buy big, expensive IBM mainframes and servers when you can pay Amazon (AMZN) or Microsoft (MSFT) to house all your data for you -- for cheaper?
Over the past several years, IBM has attempted to shift its strategy. It is now a major cloud player, racking up $10.2 billion in cloud sales last year. And it has poured millions of dollars into big data analytics, mobility and security. IBM said sales of those "strategic imperatives" grew by 26% in 2015.
But steering a ship as big as IBM takes a lot of time -- and patience that many investors don't have. Shares of IBM are already down 7% this year, after falling 15% last year and 13% in 2014.
Yet IBM's most prominent shareholder is sticking by the company, for now anyway. Warren Buffett announced in November that he has lost $2 billion on his IBM investment, but he said he was confident that the stock's plunge is only "temporary."
IBM's executive leadership says it expects that its strategy will pay off soon, but Wall Street analysts aren't expecting IBM's sales to grow for at least another couple years.
"As we've said, this transformation will play out over time," said Martin Schroeter, IBM's chief financial officer, on a conference call with investors. "We are more and more encouraged that the strategy is right and that we're executing to transform IBM."