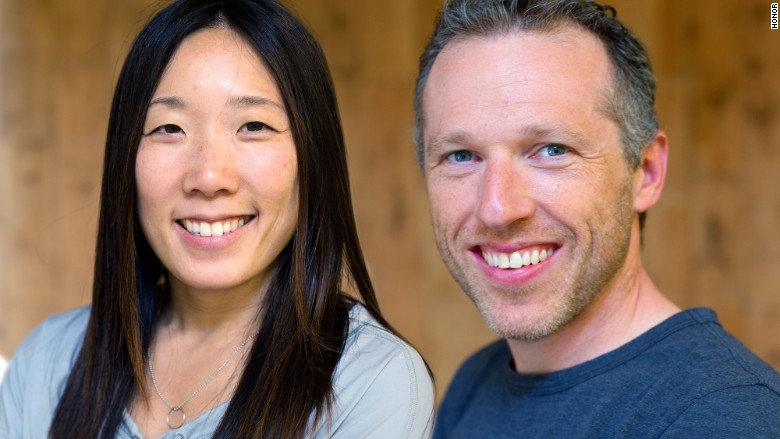 It's an honorable move: Silicon Valley startups are increasingly switching their contract workers over to full-time employees.
Honor, which offers home care for the elderly, is the latest company to make this shift with its caretakers.
Honor launched one year ago with a mission to reinvent the elderly care industry. The startup uses tech to better screen and assign caregivers to seniors according to their needs. The caregivers will also use tech: They can log their visits and activities on a tablet so family members can keep tabs on how their loved one is being treated.
"I care about solving the problem: The problem is we are terrible at caring for the elderly in this country," Honor cofounder Seth Sternberg told CNNMoney. "It's a disaster."
Sternberg, who cofounded Meebo (which sold to Google in 2012), said he realized early on that the most important part of improving the industry was to empower his workers. He noted that more than 50% of home care professionals live below the poverty line.
Related: On-demand economy like 'Wild, Wild West'
The way to do that, he said, was to convert its caregivers into W-2 employees.
Though Honor has always paid above the industry average (it pays $17 an hour in San Francisco), having full-time employees on the payroll gives Honor more control over training.
"There were just too many things we couldn't do when people were contractors," said Sternberg.
Honor will also give employees equity in the company, meaning that they have a stake in the company's success.
Related: The Uber effect -- Instacart shifts away from contract workers
"I think that, broadly, the service industry is not incentivized to perform well because there's generally not a path up," he said, noting that employee status also opens up the opportunity for caregivers to take on more responsibility and higher compensation.
The contract worker model, popularized by Uber, has been increasingly under fire as workers aren't entitled to minimum wage, overtime, benefits or basic worker protections.
Sternberg declined to comment on exactly how many caregivers work with Honor, but said it would impact "hundreds" of people. He said the startup would continue to pay above market rates and will continue to be selective about who it works with. It only accepts 5% of those who apply.
Sternberg said the caretakers will be able to keep the flexibility as well: "It does not mean that the workforce will become rigid. We'll still be able to have people working for five hours per week -- or they can work 40."