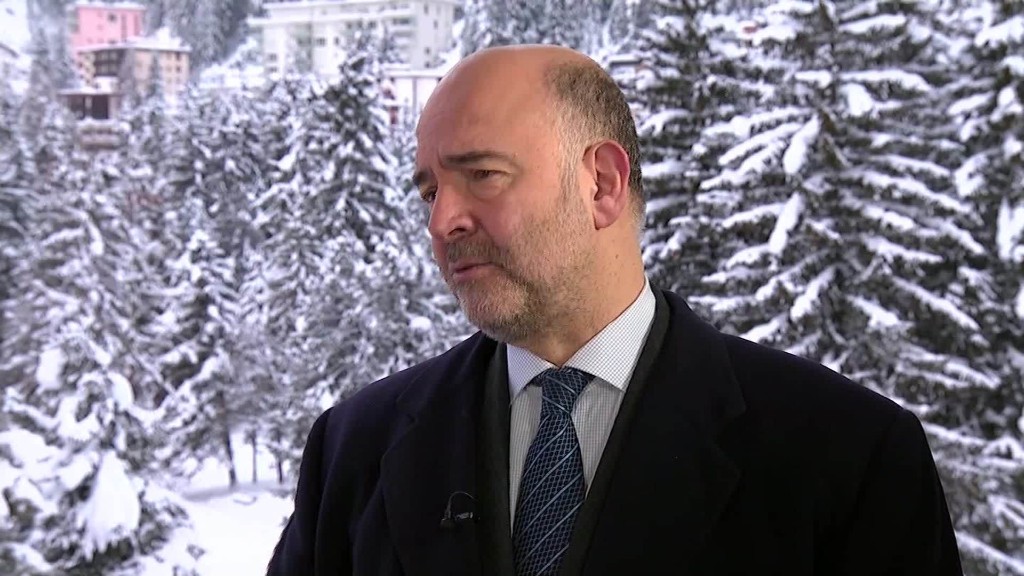 The fate of Europe could be decided in the next two months.
That's the stark warning from European Union leaders grappling with the world's worst refugee crisis in 70 years and the prospect of Britain deciding to break away.
More than a million migrants and refugees arrived in Europe in 2015, bringing its system of open internal borders to near breaking point.
Arrivals are already running well ahead of levels seen this time last year, and are likely to explode again soon.
Dutch Prime Minister Mark Rutte, speaking at the World Economic Forum in Davos, said 35,000 people had made the sea crossing from Turkey into Greece in the first three weeks of 2016.
"When spring comes, the numbers will quadruple. We cannot cope with the numbers any longer," Rutte said. "We need to get a grip on this issue in the next 6 to 8 weeks."
Related: Germany will have to limit refugee flow soon
Under the Schengen agreement dating back 30 years, 400 million residents, plus many non-EU nationals, businessmen and women, and tourists, can travel freely across thousands of miles from the Russian border to the Atlantic coast of France or Portugal.
But the influx of refugees, and last year's terror attacks in Paris, have placed the system of passport-free travel under unprecedented strain. If it collapses, jobs would be lost and growth would suffer. And one of the fundamental principles of European integration -- the free movement of people -- would be lost.
"Schengen is crucial, a lot of our wealth and economic potential is to do with our open borders," said Rutte. "Nobody wants to get rid of Schengen. ... I do think we can save Schengen if we can get a grip in the next 6 to 8 weeks."
Related: Can Europe afford border controls?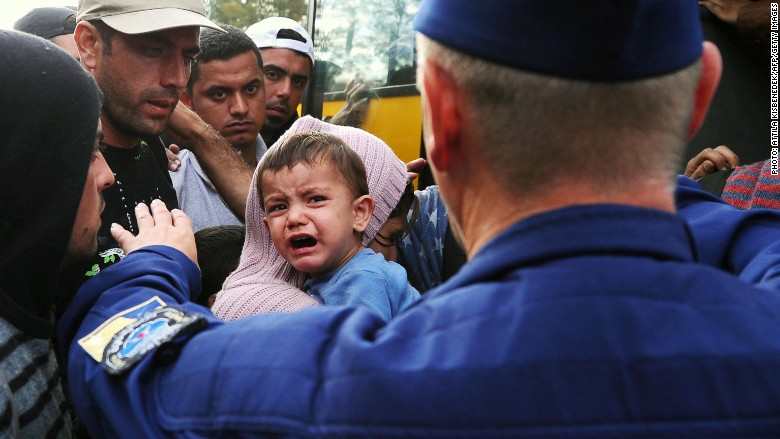 That means reinforcing Europe's external borders, sharing the burden more equally between member states, but also tackling the problem at the source -- finding a solution to the Syrian crisis and helping rebuild war-torn countries in the Middle East and Africa.
German finance minister Wolfgang Schaeuble said those regions needed something akin to the Marshall Plan that funded the reconstruction of Western Europe after World War II.
"What is most important is to invest billions into those regions from which the refugees come to reduce the pressure on the external frontiers," he said. "The pressure has to be reduced, and that will cost Europeans much more than we thought."
Europe is struggling to figure this out while trying to agree on reforms that will persuade the British people to vote to remain part of the block.
French Prime Minister Manuel Valls said the U.K. vote on the issue of EU membership couldn't have come at a worse moment. A summit of EU leaders next month could be crucial in determining which way the vote goes.
"It would have been a historic, mortal error to have let Greece leave the eurozone. In the current situation, to see the U.K. leave the EU would be a tragedy," he said.
"Nothing could be worse than to see a member state leave, because it would be a signal to others and would simply pave the way for more populism."