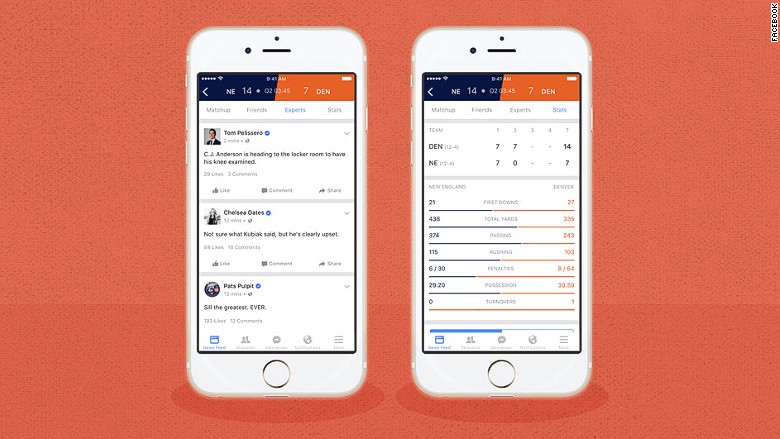 Facebook wants to help sports fans connect.
The company said Wednesday that it has created a feature that allow fans to interact in real-time during sporting events.
Facebook (FB) said the tool, called "Facebook Sports Stadium," will let users see posts from their friends and comments on specific plays. It will also provide live scores, statistics and play-by-play.
Related: Facebook makes an app that can bypass China's censors
Facebook said the feature will be available on iPhones in the United States starting Thursday. It will initially support American football, but will expand to include other sports from around the world.
The company said the tool would move to platforms beyond the iPhone in "the coming weeks."