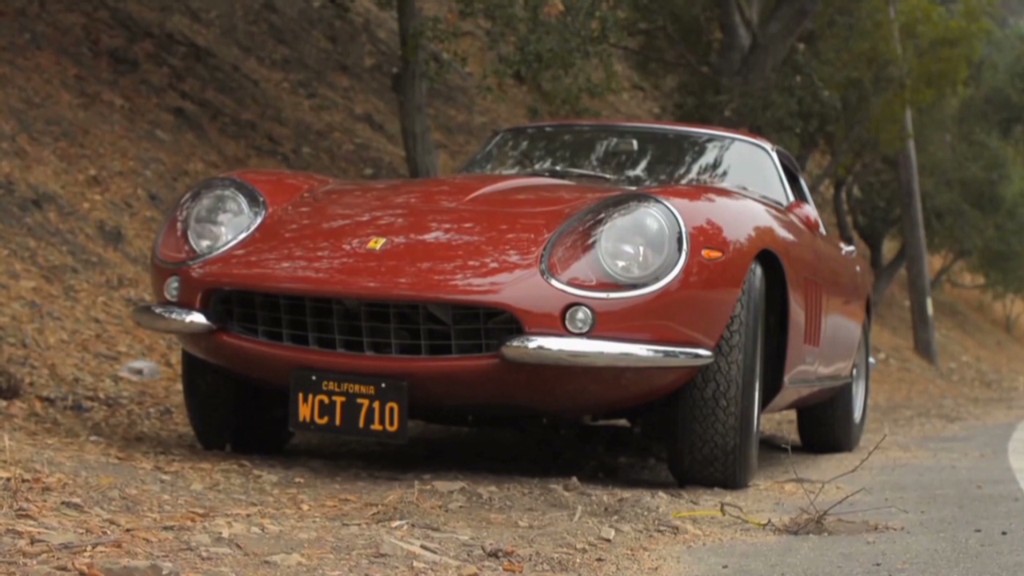 You can crash a Ferrari, but apparently you can't destroy one.
Here's proof: A Ferrari that was split in half in spectacular crash 10 years ago is going up for auction in Paris next month and is expected to fetch between 1.5 million to 2 million euros, or $1.6 million to $2.2 million.
The car, a 2004 Ferrari Enzo, has been completely rebuilt and restored since the accident.
It was going about 194 miles an hour when it crashed into a pole on the Pacific Coast Highway in Malibu on Feb. 21, 2006, according to news reports quoting the Los Angeles County Sheriff's spokesman.
The auction listing at RM Sotheby's only says that the car "was unfortunately damaged in a road accident" in the United States in 2006. But spokeswoman Amy Christie confirms the car being auctioned is the one that split in half in the accident.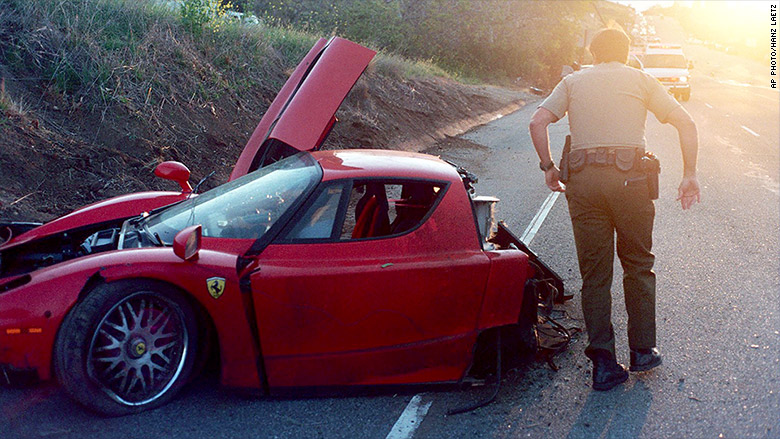 She said it was rebuilt at the Ferrari Technical Assistance Service and now has features that aren't available on any other Ferrari Enzo.
No one was seriously injured in the crash. Police at the time said driver, Swedish gaming entrepreneur Stefan Eriksson, suffered only a bloody lip. Eriksson also reportedly had a blood alcohol level of 0.09, above the legal limit.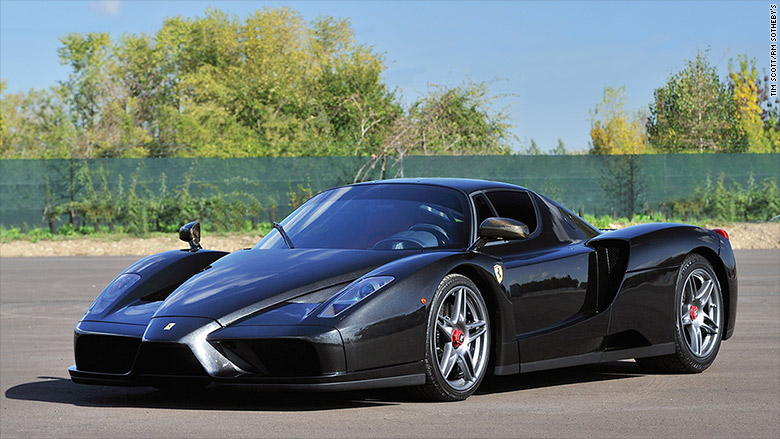 But in an unrelated matter, he was soon charged with more serious crimes and eventually pleaded guilty to two counts of embezzlement and one count of illegal gun possession. He served three years in jail and was subsequently deported, according to news reports.
Related: Mind-blowing supercars
Remarkably, the most expensive car ever sold at auction was a Ferrari with a similar history. The 1962-63 Ferrari GTO Berlinetta was sold in California last August for $38 million. This particular car had two different model years because shortly after it was first sold, it was badly damaged in a racing crash that killed driver Henri Oreiller. After that, it was sent back to the Ferrari factory where it was rebuilt as a 1963 model.
It is virtually impossible to total a car as expensive as these Ferraris. No matter how badly wrecked they are, the amount of work required to fix them will not exceed the value of the restored car.
Related: A weekend with the world's richest car collectors
CNN's Jethro Mullen contributed to this report.