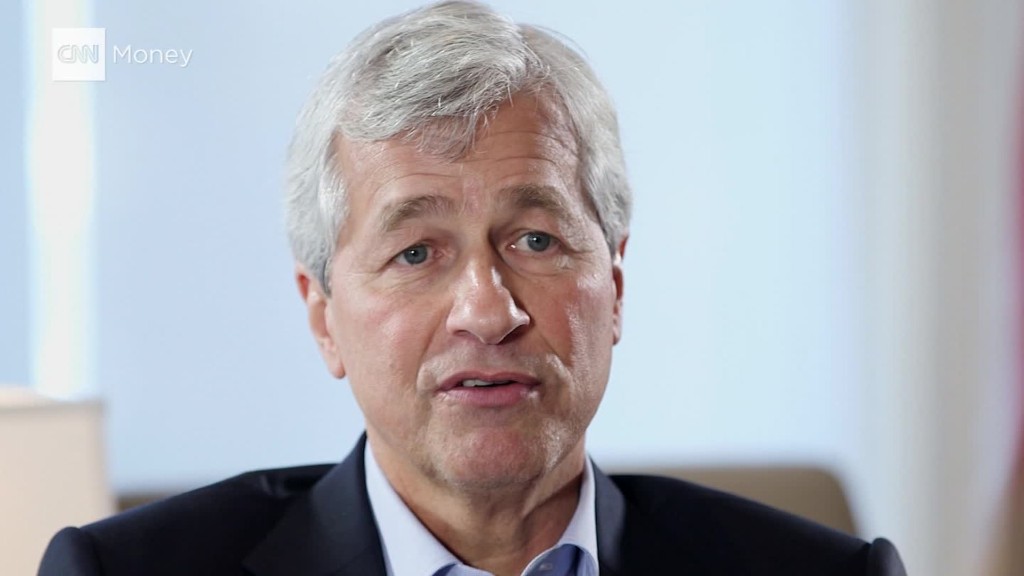 JPMorgan Chase CEO Jamie Dimon got his first raise in two years last year, even though many shareholders had objected to his pay package.
Dimon received $27 million in 2015, up 35% from the $20 million he received in both 2014 and 2013.
Dimon's base pay stayed unchanged at $1.5 million, and his cash bonus actually decreased to $5 million from $7.4 million the year before. But his stock bonus more than doubled to $20.5 million from $11.1 million in 2014.
Related: Here's how much the richest Americans make
About 38% of shareholders opposed Dimon's pay in a vote at last year's annual meeting.
In addition, two influential firms that advise shareholders on corporate pay proposals, ISS Proxy Advisory Services and Glass Lewis, supported plans that would have stripped Dimon of his chairman title.
But the plans failed and Dimon weathered the criticism. And earlier this month, JPMorgan reported record net income of $24.4 billion, up 12% over the previous year. JPMorgan is the nation's largest bank by assets.
But shares of JPMorgan (JPM) rose less than 6% throughout last year, and are down 16% so far this year.