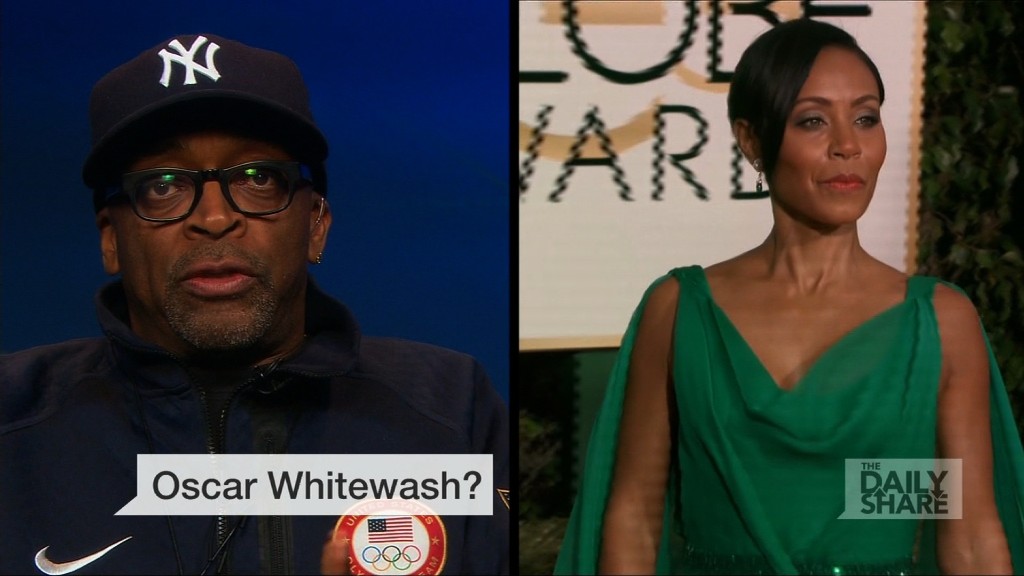 The Academy of Motion Picture Arts and Sciences, the organization behind the Oscars, is taking sweeping measures to double the number of women and minority members by 2020.
The action comes amid a backlash over all of the nominees in acting categories this year being white.
In a unanimous vote that took place on Thursday night, the Academy approved several changes that it hopes will double "the number of women and diverse members of the Academy by 2020."
"The Academy is going to lead and not wait for the industry to catch up," Academy President Cheryl Boone Isaacs, who is African-American, said in a statement. "These new measures regarding governance and voting will have an immediate impact and begin the process of significantly changing our membership composition."
Related: Will Smith to skip Oscars
The overhauls include several changes. Later this year a member's voting status will last 10 years and will be renewed if the member has been active in film over that decade.
The Academy will also launch "an ambitious, global campaign to identify and recruit qualified new members who represent greater diversity."
To immediately increase diversity on its Board of Governors, the Academy will establish three new governor seats that will be nominated by the President for three-year terms and confirmed by the Board," the statement said. This, according to the Academy, will "allow new members an opportunity to become more active in Academy decision-making and help the organization identify and nurture future leaders."
Related: Fox News commentator: Oscars flap 'ludicrous' and get rid of Black History Month
Following the Oscar nominations earlier this month, some were outraged over it being the second consecutive year in which no people of color were nominated in any of the major acting categories.
This has led some like Spike Lee to protest the awards and two of the industry's biggest stars, Will and Jada Pinkett Smith, to boycott the awards.
Earlier in the week, Isaacs said she was "heartbroken and frustrated" about the lack of diversity and that it was time for "big changes."