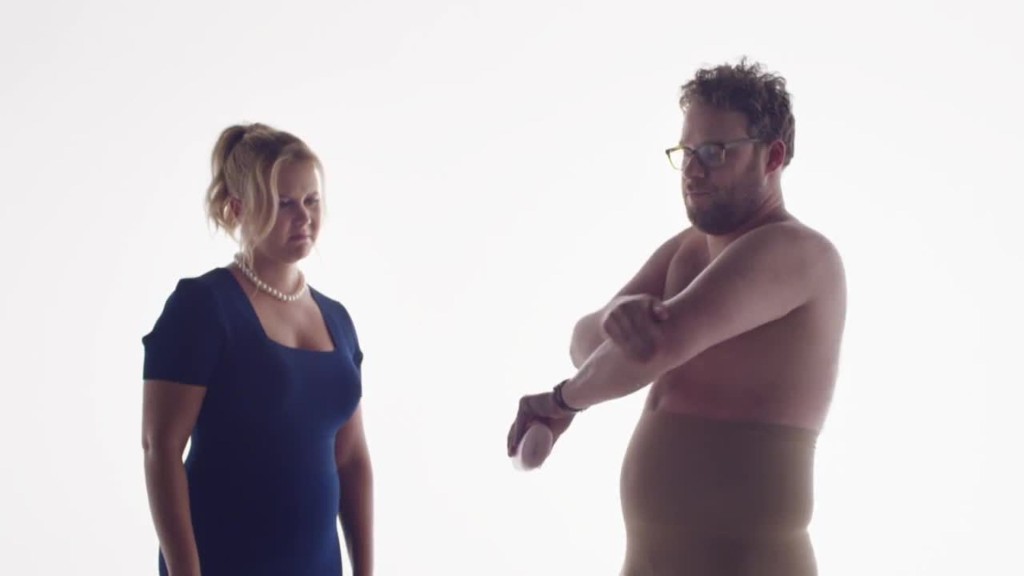 Amy Schumer, Seth Rogen and T.J. Miller are starring in the upcoming Super Bowl ads from Anheuser-Busch.
The big brewer lifted the curtain on teasers for its Bud Light and Shock Top ads, which will air during Super Bowl 50 on Feb. 7.
The Bud Light teaser features the scantily clad comedians with Schumer rubbing down Rogen's hirsute back with some kind of lotion.
"Will you get the middle of my back?" he asks. "There is no middle," she replies.
The slogan for the teaser is "the Bud Light party is coming."
"Right now is all about the election," said Bud Light rep Alex Lambrecht. "The Bud Light party is not a political party. The Bud Light party is a campaign of Bud Light."
In other words, everybody should just throw aside their political differences and drink Bud Light. That's the message from Anheuser-Busch.
Related: Big TV deals ahead of Super Bowl
Shock Top will also have a Super Bowl ad for the first time in its 10-year history. It features T.J. Miller, who stars in the HBO comedy "Silicon Valley" and the movie "Deadpool."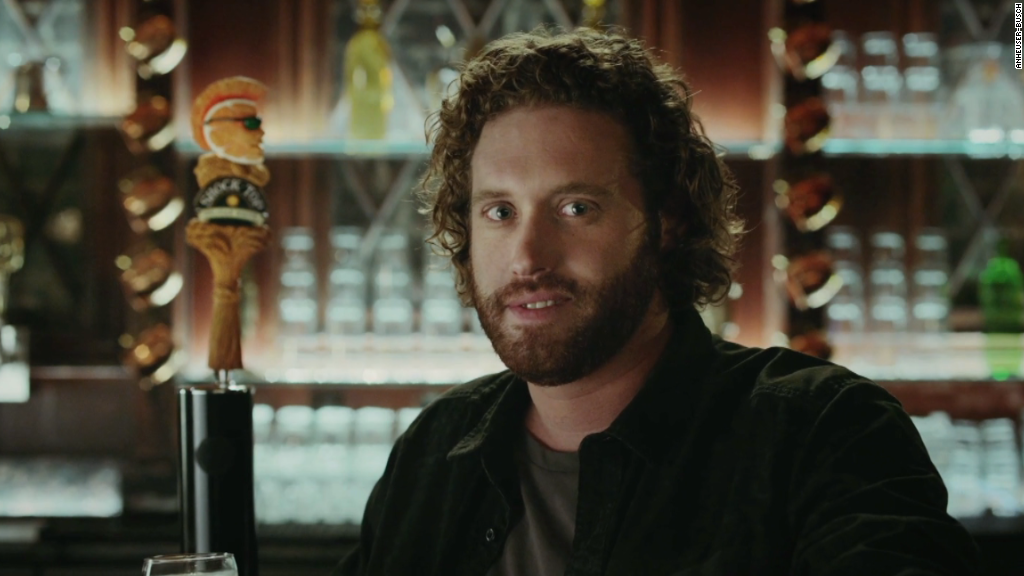 Miller appears in the Shock Top teaser with an animated beer tap named Wedgehead. He's the orange slice mascot on the Shock Top Belgian White label, with the sunglasses and the Mohawk. Actually, according to Shock Top rep Jake Kirsch, it's a "wheat hawk."
Anheuser-Busch (AHBIF) has been the exclusive beer advertiser during the Super Bowl since 1975. The brewer will run three and a half minutes of ads this year. The other ads have not been revealed, but they include a Budweiser spot with the famous Clydesdales and an ad for Michelob Ultra.
The broadcaster CBS (CBS) is charging, on average, a record-breaking $5 million for a 30-second spot this year. Anheuser-Busch would not say how much they're paying.