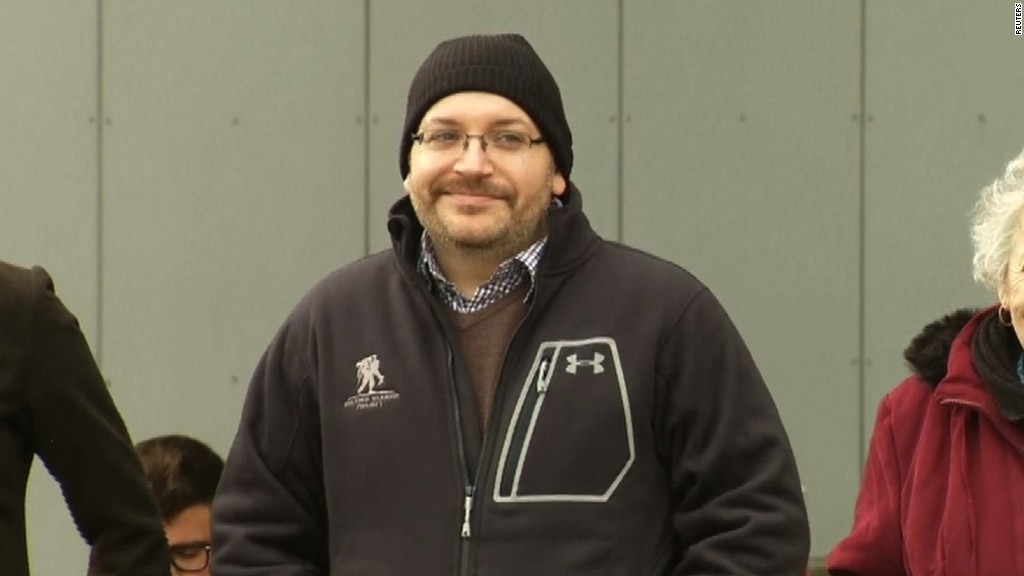 Jason Rezaian and his family have started the final leg of their journey to the United States days after the Washington Post reporter was released from an Iranian prison.
Rezaian had been under the supervision of medical personnel at a U.S. military hospital in Landstuhl, Germany.
"I appreciate the exceptional care I received from the doctors and medical staff, as well as the hospitality we were shown during our stay on the base," Rezaian said in a statement.
Rezaian, who was held in Iran since July 2014, was released as part of a prisoner swap over the weekend. Rezaian's Iranian wife was also allowed to leave Iran aboard the Swiss Air Force flight that carried Rezaian to Europe.
Rezaian has mostly stayed out of the public view since his release, but did appear briefly on Wednesday for a photo opportunity.
"I am overjoyed to be reconnecting with my family," he said in the statement issued Friday. "I am feeling well and plan to relax and enjoy home-cooked meals, sports, and movies with them over the next few days and weeks."