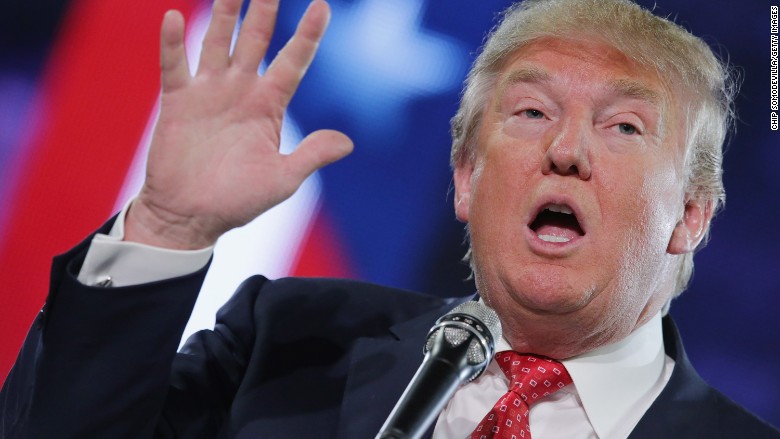 The Republican National Committee has disinvited National Review from participating in the Feb. 25 GOP debate because of its outspoken opposition to Donald Trump.
The decision was announced just hours after the conservative magazine published a special anti-Trump issue that included a scathing editorial about the Republican frontrunner and critical contributions from 22 conservative pundits and thought leaders.
"Tonight, a top official with the RNC called me to say that National Review was being disinvited," Jack Fowler, the publisher of National Review, wrote in a statement. "The reason: Our 'Against Trump' editorial and symposium."
"We expected this was coming," Fowler continued. "Small price to pay for speaking the truth about The Donald."
The RNC's decision, which was confirmed by a committee spokesperson, was made after the committee concluded that National Review was no longer an impartial participant.
In its editorial, National Review states that Trump "is a philosophically unmoored political opportunist" and "a menace to American conservatism." Such sentiments, echoed in contributions from the likes of Glenn Beck, Bill Kristol and Erick Erickson, reflect a widespread frustration among establishment conservatives over the GOP's unwillingness to take a bold stand against the former reality television star.
Not to be outdone, Trump responded to National Review in a series of tweets late Thursday night -- and even claimed that the magazine's founder, William F. Buckley, would have been ashamed.
"National Review is a failing publication that has lost it's way. It's circulation is way down w its influence being at an all time low. Sad!" he wrote. "Very few people read the National Review because it only knows how to criticize, but not how to lead."
"The late, great, William F. Buckley would be ashamed of what had happened to his prize, the dying National Review!"
The RNC's decision to disinvite National Review comes just days after the committee elected to terminate its partnership with the original debate sponsor, NBC News, because of its frustration with CNBC's handling of the third Republican debate in October.
The committee announced earlier this week that it would instead partner with CNN, as well as the originally planned media partners: National Review, Salem Radio and Telemundo.
With National Review out, the debate will now be sponsored by CNN in partnership with Salem Radio and Telemundo. It will take place in Houston on Feb. 25, and is the last scheduled debate before Super Tuesday, when Republicans in Texas and 13 other states will go to the polls and caucuses.