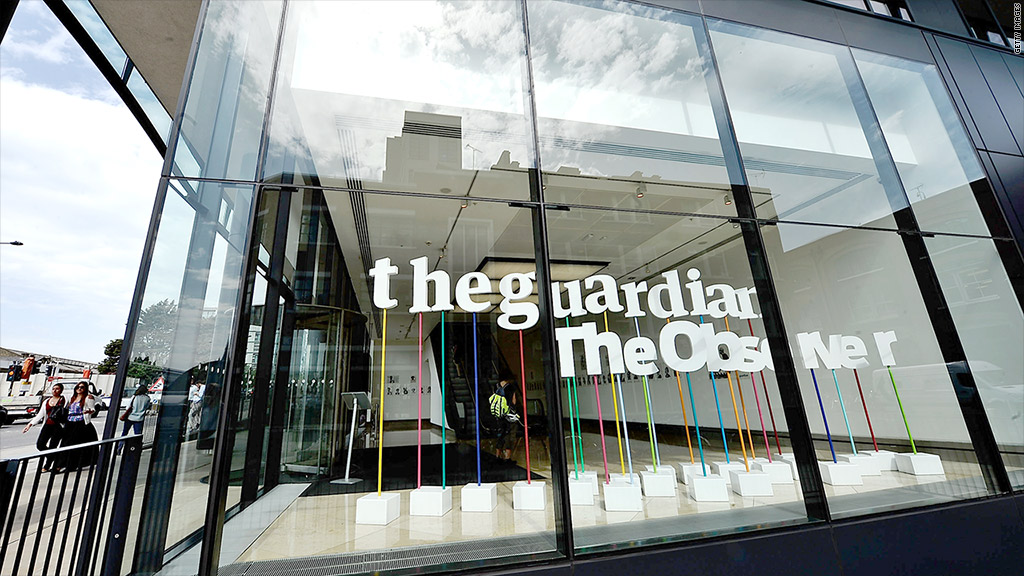 The company that publishes the Guardian newspaper and website announced it is cutting costs by 20% to stop losing money.
The Guardian website broke the news Monday that parent company Guardian News & Media was set to cut spending by just over £50 million ($71 million) per year, with the goal "to break even within three years."
The British media group has been aggressively expanding in the U.S. and Australia, adding hundreds of new employees to the team over the past few years.
"A faster than expected downturn in print advertising and slower increase in digital revenues, combined with the costs of expansion overseas, means that the company's outgoings have outpaced revenues over the past five years," explained an article on the Guardian website.
The article said there had been rumors about job cuts. In a statement, the company said it had not announced any job losses Monday and would reveal more details about the savings in the coming months.
The group said that it would continue to focus on growth in the U.S. and Australia. It also plans to double reader revenues by offering special products and events to paying members.
The Guardian group is owned by The Scott Trust, which was created to "secure the financial and editorial independence of the Guardian in perpetuity." Any profits from the publication are reinvested back into the business.
Related: The final days of Al Jazeera America
The announcement comes less than two weeks after the little-watched Al Jazeera America news channel announced it would shut down on April 30 just over two years after it launched.