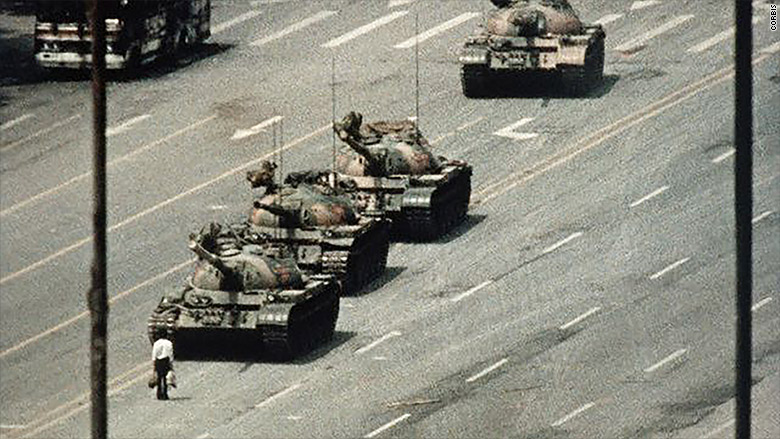 An image licensing company founded and owned by Bill Gates just sold a large portion of its photo stock, which includes historical images from Tiananmen Square, to a Chinese firm.
Corbis sold millions of its photos and videos to Visual China Group, including files from the events at Tiananmen Square nearly 30 years ago.
VCG also entered into a separate partnership with Getty Images on Friday, putting the photo agency in charge of preserving and distributing those photographs outside of China.
Gates started Corbis under the name "Interactive Home Systems" in 1989, the same year that Chinese students took to the center of Beijing to protest China's Communist leaders. Microsoft (MSFT)went public in 1986.
Gates originally intended to use Corbis to sell digital photographs, video and data for display on interactive picture frames and screens within homes, schools and businesses.
Through the years, the company focused on digitizing millions of photographs, including ones of the Hindenburg explosion and the iconic snapshot of construction workers having lunch high above New York City.
In a statement issued on Friday, Corbis said that selling the company's large image archive will help it transition into an advertising agency focused on placing products in movies, TV and online.
VCG CEO Amy Jun Liang said, "The transaction strengthens our dominant position in China's image industry."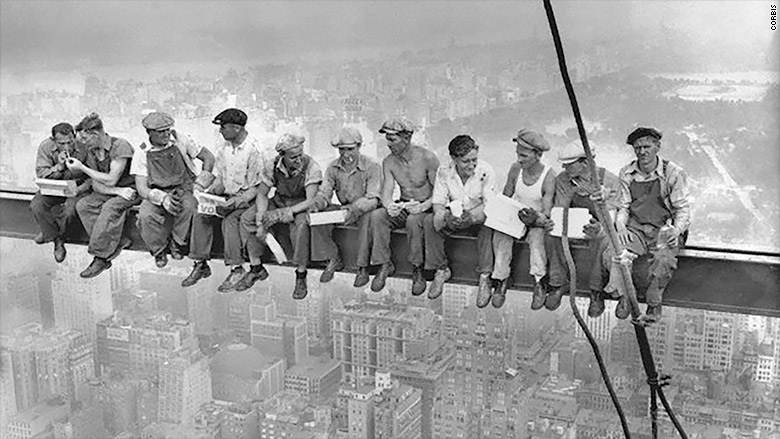 But the deal has raised concerns about how historical photos will be treated by a Chinese company.
After all, references to the Tiananmen Square protests have long been banned in books and media inside of China.
"What if VCG, being the new OWNER of those images that used to belong to Corbis, should one day decide that certain images (Tiananmen, or again the Tank Man) are not appropriate to be licensed or sold to anyone in the world?" Christoph Rehage, a visual artist and author of Chinese culture, asked CNNMoney in an email.
A Corbis spokesman said in a statement that the company "carefully considered the future stewardship of the images," and that photos and videos of the incidents were captured by other news agencies too.
But the real problem, Rehage wrote, is the potential for digital censorship.
"Log onto Corbis and try to look for identical search terms in English and Chinese," he said. "You will get different results."
When CNNMoney typed Tiananmen into Corbis Images' search engine, the first few results were of the protests. When we typed in the Chinese characters, there were only photos of celebrities on the first page.
Searching for other controversial topics within China like Falun Gong and 法轮功, and Tibet and 西藏 yielded similar results.
A spokesman for Corbis did not immediately respond with an answer as to why this happens.
No one from the Gates Foundation responded to request for comment on this story.
-- CNNMoney's photo editor John Coughlin contributed to this report.