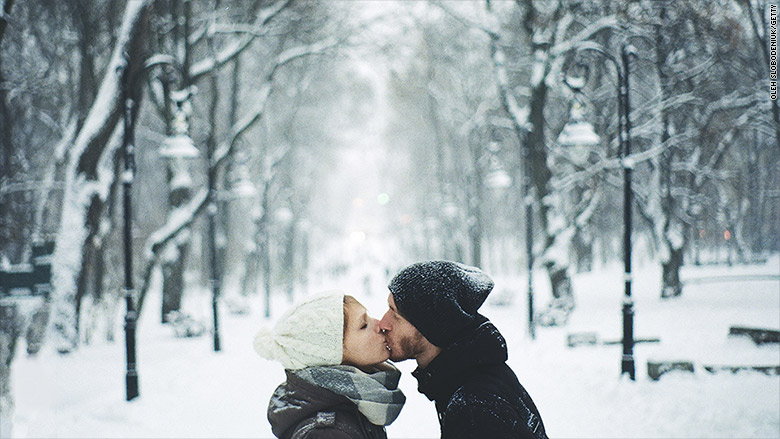 A lot of people were looking for hyperlocal connections during Jonas, the storm that hammered the East Coast this weekend.
New York City got 27 inches of snow over the weekend -- and singles were using dating apps in droves. Messaging was up 139% from the weekend prior on Happn, a dating app that matches you with people who've crossed your path. Think of it like Missed Connections meets Tinder.
Perhaps people were feeling less picky while snowed in? Likes were up 66% in New York City. Philadelphia, which had 22 inches of snow, also saw a surge in activity. Messaging was up 342% and likes increased by 95%.
Across the country, new user signups were up 43%.
The French dating app is being used by more than 10 million people -- up from 1.6 million just one year ago -- in 35 cities around the world.
Related: We want your love: Apps compete for online daters
And Happn certainly wasn't the only dating app seeing increased activity over the weekend.
People were shamelessly tweeting about their use of dating apps like Bumble and Tinder during Jonas.
Related: 10 alternatives to Tinder
Some were bolder than usual in their messages to each other.
A friend of mine said she has been messaging a man on Bumble for the past month.
On Saturday, during the height of the storm, he messaged her: "This is a little forward but any interest in watching a move and grabbing a bottle of wine? I just feel like holing up."
Alas, Jonas didn't bring them love ... yet. She already had blizzard plans.