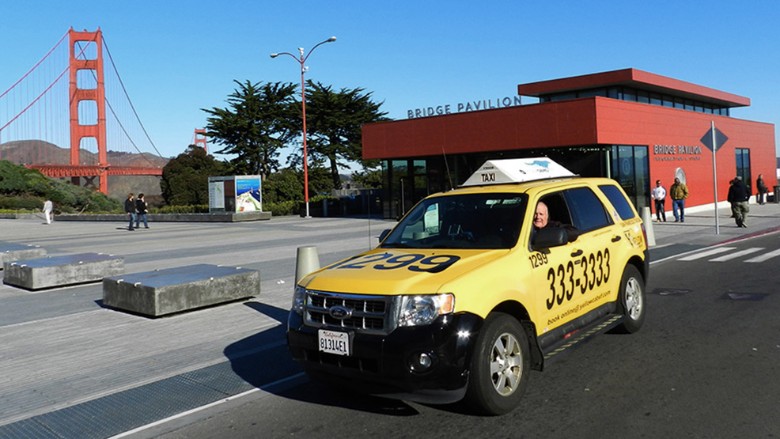 The largest taxi company in San Francisco has filed for bankruptcy. Yellow Cab Cooperative, which is made up of 300 owners and operators with more than 500 cabs, filed for chapter 11 bankruptcy on Friday.
It's been a rough few years for traditional taxi companies, as they've struggled to keep with ride-hailing startups Uber and Lyft. Yellow Cab appears to be dealing with even more pressing financial issues. In the court filings, Yellow Cab said it is handling around 150 ongoing liability claims stemming from taxi accidents.
The company was found liable for $8 million last June after a Yellow Cab crashed and left a passenger partially paralyzed.
Related: Uber competitor Sidecar calls it quits
Yellow Cab argued that the driver was entirely responsible for the crash because he was an independent contractor. The argument echoed Uber and Lyft's own approaches to drivers, though it's unclear if similar lawsuits would have the same impact on the ride-hailing companies.
A year ago, Yellow Cab of Chicago also filed for bankruptcy because of a crash-related lawsuit. The company was found liable for $26 million after a passenger suffered brain damage in a crash.
San Francisco's Yellow Cab collective is not stopping service. You'll still be able to spot, and maybe hail, a Yellow Cab in San Francisco. It says business is still strong and that it averages 15,000 fares a day in the city. The chapter 11 filing will allow it to restructure its debts, it said in a statement.
Related: Uber rivals get more powerful
As ride-hailing startups have gained traction, traditional cabs have tried to imitate their technology. They've turned to companies like Flywheel, a ride-hailing app just for taxis that came out three years ago. One of the San Francisco's oldest cab companies, DeSoto Cabs, rebranded its entire fleet of cars as Flywheel Taxis last year.
Yellow Cab recently released its own ride-hailing app called Yo Taxi.