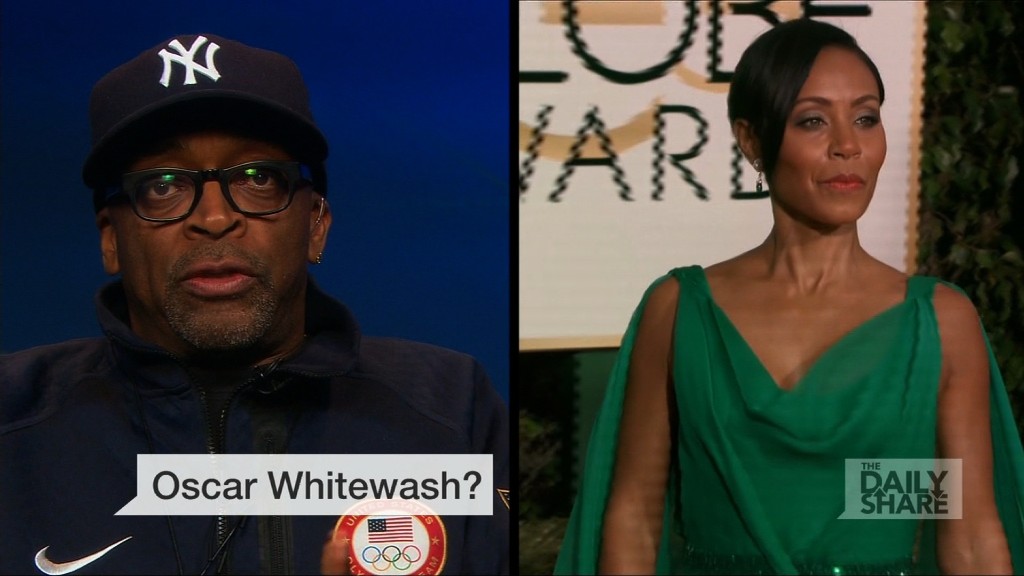 One of Hollywood's most influential magazines is putting diversity in the spotlight after no minority actors received Oscar nominations for a second year in a row.
The cover of Variety Magazine's new issue, to be released Tuesday, depicts an Oscar statue cast in white, along with the words "SHAME ON US."
"Tomorrow's cover on Diversity crisis will be a must read. As the cover line states, we are all to blame," Claudia Eller, Variety's co-editor-in-chief, said on Twitter.
Diversity has become a hot-button issue in Hollywood in the run-up to the 2016 Academy Awards, after only white actors were nominated for major awards.
Industry stars including Spike Lee, Will Smith and Jada Pinkett Smith have said they will boycott the awards.
Hollywood has taken some action. In a unanimous vote, the Academy of Motion Picture Arts and Sciences approved several changes that it hopes will double "the number of women and diverse members of the Academy by 2020."
Related: Oscars make changes to boost diversity amid #OscarsSoWhite backlash
"The Academy is going to lead and not wait for the industry to catch up," Academy President Cheryl Boone Isaacs, who is African-American, said in a statement last week. "These new measures regarding governance and voting will have an immediate impact and begin the process of significantly changing our membership composition."
- Frank Pallotta contributed to this report