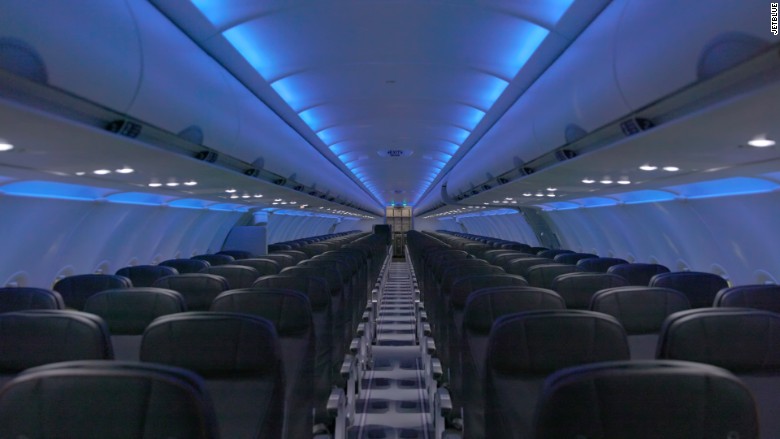 JetBlue is redesigning its airplanes to be more spacious, modern and entertaining.
All 130 of JetBlue's Airbus A320 planes will get a complete redesign, including free gate-to-gate Wi-Fi, bigger high-definition seatback screens, and in-seat power outlets.
The new Wi-Fi system will let fliers connect before takeoff and stay connected until the plane reaches the gate. Previously, JetBlue (and most other airlines) required passengers to wait until the airplane had reached 10,000 feet before they could use the Wi-Fi.
JetBlue's new seatback entertainment will include more than 100 DirecTV television channels and more than 300 on-demand movies (up from 36 TV stations and three movies playing on a loop). The touchscreens will measure 10-inches, up from a 5.6-inch screen that fliers controlled from their armrests.
"Flying JetBlue is more and more like being in your own home," said Jamie Perry, head of product development for JetBlue.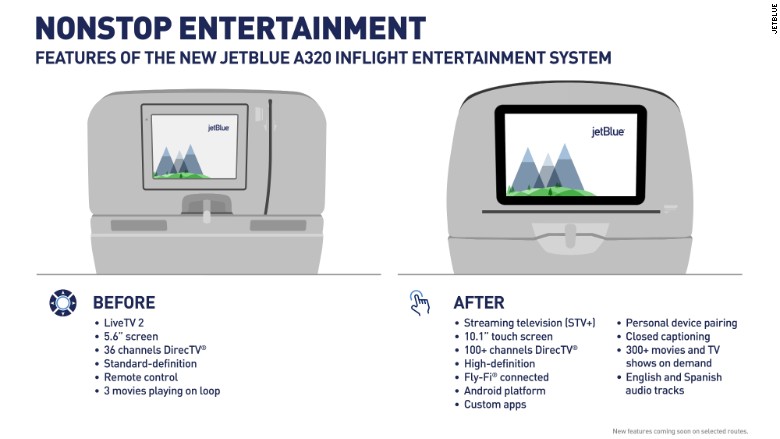 Every seat will have a power outlet and USB ports, so fliers can charge all their wireless gadgets in the air.
In addition to the A320 seatback redesign, JetBlue (JBLU) will also rejigger the seating arrangement in most of its planes, including its newer Airbus A321s, which launched in 2014. The A321s already have the newer seatback entertainment, Wi-Fi and power systems.
The older seats will be replaced somewhat more spacious seats. JetBlue claims the new seats provide more legroom than those on any other carrier. The seats will have adjustable headrests, and the cabin will have blue LED lighting.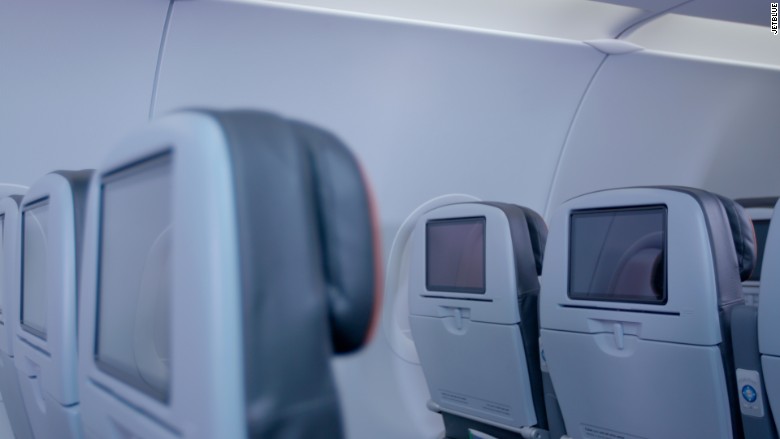 The A321's new seating arrangement will be completed by the end of 2016. JetBlue will begin remodeling its A320 planes in 2017, and it plans to finish the retrofits by 2019.