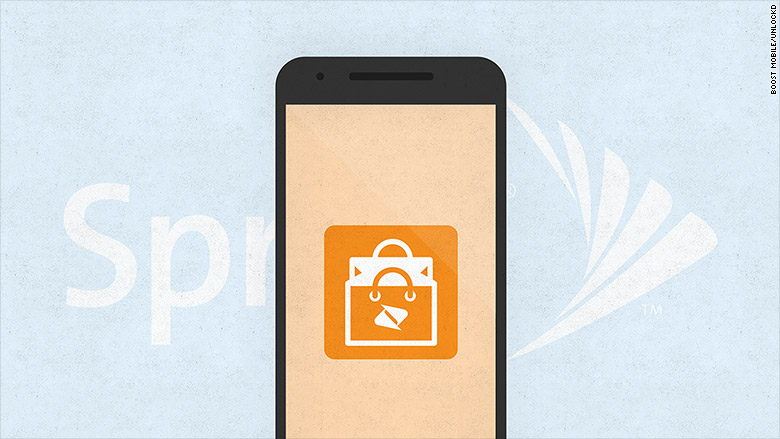 Sprint is testing a new way for people to save on their monthly bills while adding a source of revenue.
The carrier launched a new app for its Boost Mobile prepaid customers on Tuesday called "Boost Dealz" that shows customers a full-screen ad after they unlock their phones.
The ads will show up every two or three unlocks, according to Matt Berriman, CEO of Unlockd, the startup that helped Sprint build Boost Dealz.
In exchange for having the app on their phones for a month, users will receive a $5 credit in their account.
The app caps the number of daily ads displayed to about 40 to 50, according to Berriman. Customers can select to see ads tailored to their interests and locations.
On average, the app will download about 120 MB of data per month, he says. That's the equivalent of streaming music for about three hours.
Although Sprint's Boost Dealz plan currently limits the amount of ads that people can see, the carrier could decide to increase or decrease that cap based on customers' feedback, Berriman said.
Boost Dealz is only available for Boost Mobile Android phones right now, but if feedback is positive, Sprint says it may consider expanding the service too.
Initial reviews of the app have been mixed.
Of the 10 ratings on the Google Play store, half are five stars and the other half are one star.
"Doesn't slow down phone or become too intrusive," a user named Alfred Ward wrote.
"I thought it'd be something where you can watch a few commercials a month to get a discount," said Cameron Wilson. "But it's nothing but pop ups whenever you unlock your phone."
Berriman said he isn't surprised by the feedback -- you either love it or you hate it.
In addition to launching Boost Dealz, Sprint's Boost Mobile also announced several other promotions and services on Tuesday.
The carrier is now offering new customers up to two free smartphones with certain family plan subscriptions, and $5 off plans with an auto renewal service.
Like other carriers, Sprint (S) is partnering with outside help for ways to bring in new money.
Verizon (VZ) recently launched a "FreeBee Data" program so that it can charge third-party companies for certain customer data usage. AT&T (T) has been testing a similar service.
Sprint in particular needs additional sources of revenue as it tries to turn itself around.
The company released its latest earnings statement on Tuesday, reporting a smaller than expected loss.