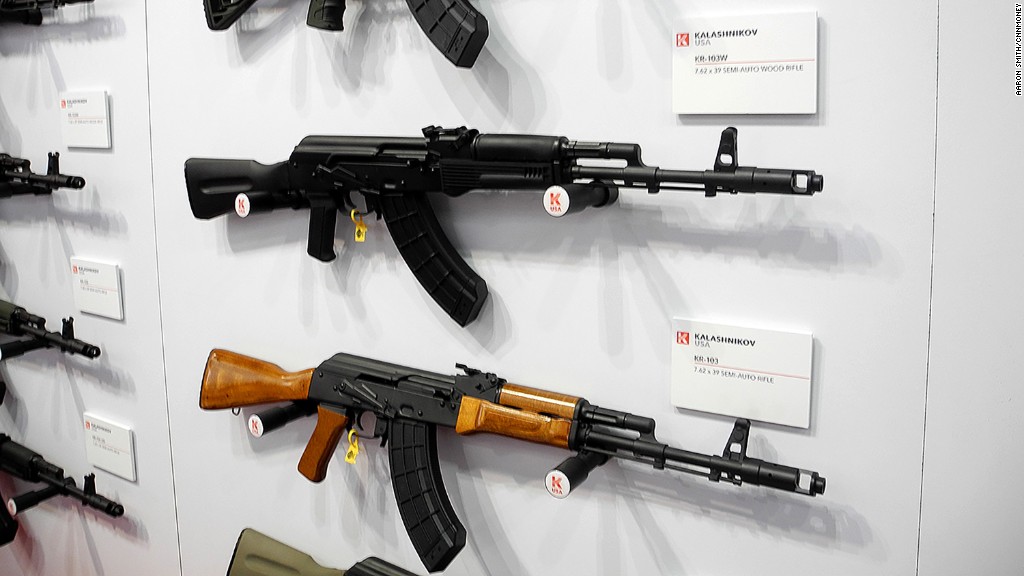 The famous Kalashnikov AK-47 assault rifles have been made in frigid Moscow since their inception 69 years ago. Soon, they'll be made in sunny Florida, too.
Kalashnikov USA has been approved by the city of Pompano Beach to assemble guns there.
Kalashnikov USA of Tullytown, Pa., was importing rifles made by Kalashnikov Concern, the original AK-47 manufacturer in Moscow, until 2014 when President Obama imposed sanctions against Russia following its annexation of Crimea. At that point, Kalashnikov USA severed all ties with the Russian company.
The company started making the guns in Pennsylvania last year, but is shifting manufacturing to Florida. Kalashnikov hasn't said why they are moving or how big the Pompano Beach operation will be.
Kalashnikov USA has recast itself as an American manufacturer of Kalashnikov-brand guns. It launched new lines of rifles and shotguns last week at the SHOT Show in Las Vegas, the annual conference of the National Shooting Sports Foundation.
This included its new Alpha line of rifles with high capacity magazines holding 30 rounds.
The company obtained "light manufacturing" approval in July 2015 from Pompano Beach, which is located on the Atlantic coast between Boca Raton and Fort Lauderdale.
The company also has licenses from Pompano Beach and the federal Bureau of Alcohol, Tobacco, Firearms and Explosives to import, but the licenses don't specify what it would be importing, or from where.
The licenses do not allow the company to sell guns in Pompano Beach, or to make ammunition, so the Pompano Beach factory will be selling to retailers elsewhere.
Related: Kalashnikov's business is booming
The Kalashnikov brand dates back to the Stalin era of the Soviet Union. Based in Moscow, Kalashnikov Concern makes the AK-47 assault rifle, named after its designer, Mikhail Kalashnikov, and the year it went into production, 1947.
AK knock-offs are widespread, produced in many countries including China, former Soviet countries and also the U.S. But the true Kalashnikov brand is seen as something special by American collectors, and prices for the weapon have spiked since Obama's sanctions on Russia halted imports.
Related: AK-47s: Soon to be made in the USA
The Kalashnikov is one of the most popular assault rifles in the world, prized for its durability and reliability. In the current Afghan war, U.S. Marines captured a Kalashnikov from the Taliban that had been in use since it was produced in the Soviet Union in 1954.
The gun will now also be produced in Florida, a gun friendly state with relatively loose gun laws.
Military style rifles with their high capacity magazines are permitted in Florida. But they're restricted in other states, including New York, Connecticut and Colorado.
Kalashnikov USA plans to produce 10-round magazines for its rifles and shotguns to make them legal in states with more restrictive gun laws.