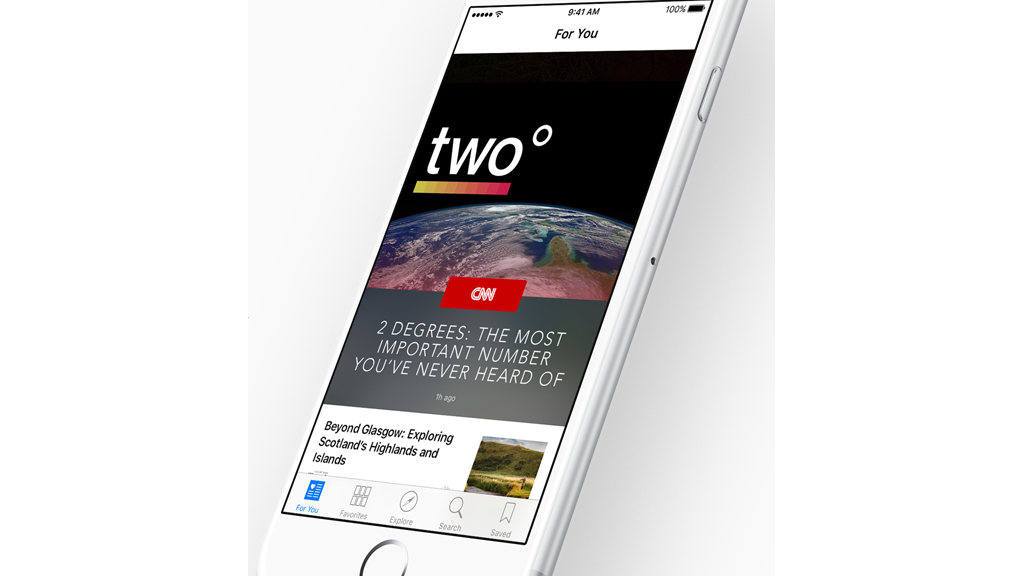 Apple made $20 billion off of its customers last year -- right under our noses.
With so much focus on how many iPhones, iPads and Macs Apple sells, it's easy to forget that Apple continues to make a ton of money on its customers even after they walk out the door with their iGadgets.
When customers turn on their Apple devices, they're inundated with options to buy services from Apple -- $10-a-month Apple Music subscriptions, iCloud storage plans, iTunes music, Apple Care service plans and paid apps from the app store. Apple even takes a cut off of every purchase you make with Apple Pay.
For the first time ever on Tuesday, Apple pulled back the curtain on its services revenue, revealing that it sold $19.9 billion worth of services to customers in 2015, up 10% from a year earlier.
What Apple loves about its services business is that it compounds as people buy more gadgets -- it isn't tied to the ups and downs of quarterly iPhone, iPad and Mac sales.
That's particularly important as the iPhone appears headed for a rocky next few months -- CEO Tim Cook said he expects iPhone sales to fall for the first time ever this quarter.
But Apple said its customers are now carrying around 1 billion "active" devices, which are Apple gadgets that people interacted with at least once in the past three months.
"This is an unbelievable asset for us," Cook said Tuesday on a conference call with investors. "Because our install base has grown quickly, we have also seen an acceleration in ... what has become one of the largest service businesses in the world."
Related: Apple posts record profit but iPhone growth is slowing
Cook noted that Apple's services business is now larger than most Fortune 500 companies' annual overall sales. On its own, Apple's services would be No. 148 on the list, generating more sales than Southwest Airlines (LUV), Starbucks (SBUX) and the Gap (GPS).
Apple (AAPL) makes some of its services revenue directly from customers, such as iCloud and Apple Care. But when customers buy apps, movies and music, Apple takes a cut and sends the rest to the content creators.
The company said customers purchased a total of $8.9 billion worth of music, apps and movies last quarter, $4.7 billion of which Apple kept for itself. Apple Care and iCloud generated about $800 million in sales last quarter.
In all, Apple kept $6.1 billion worth of services revenue for itself last quarter, including $548 million that Apple was awarded in a patent lawsuit with Samsung. That's not a bad haul for a business that Apple was largely keeping a secret up until this week.
By revealing more details about its services business, Apple hoped to calm investors' nerves about slumping iPhone sales. The iPhone made up 68% of Apple's overall sales last quarter, and investors are looking for Apple to demonstrate that it can make money from other sources.