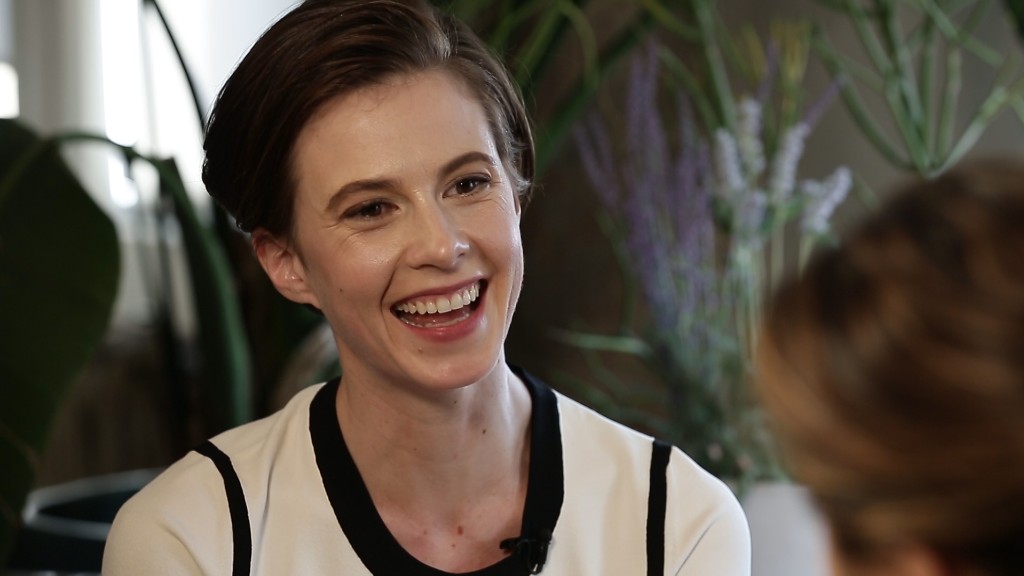 It's not everyday you hear a model talking about how much she loves food. But that's exactly what Elettra Wiedemann was doing recently at the headquarters of Refinery29.
Wiedemann is the executive food editor at Refinery29. The media company recruited her to write for the site and set the tone for its coverage of food.
Wiedemann describes growing up in a foodie household. Her mom, world renowned actress Isabella Rossellini, had a busy schedule but always insisted on quality time at the dinner table. The meals were simple but delicious, Wiedemann says.
And while modeling, she taught herself how to cook satisfying but healthy meals that still let her fit into sample sizes.
She contrasts that with today, when hectic lifestyles leave many people unable to pull off even a spartan homemade dinner.
Related: My messy relationship with food
Plus, there's a lot of pressure to get it right when you do cook, says the 32-year-old Wiedemann.
"I often leave the house at 6 a.m. and I don't come home until 8 or 9 at night. Most of the people I know who are my age or younger have a similar lifestyle,' she says.
"Most of the time, coming home and cooking for an hour is just not something that they want to do."
These days, it's much easier to order out or use startup food delivery services targeting people who want to eat a decent meal without much effort.
But Wiedemann doesn't think you have to work hard to make a tasty meal.
Her solution: keep it simple.
Weidemann is constantly trying to find shortcuts to make meal prep more efficient. She shares these in the form of easy-to-make recipes on her own site, Impatient Foodie. (Full disclosure: I have used it many times.)
Related: 7 things to know about our food system
Wiedemann acknowledges her work isn't a silver bullet for people who want to eat wholesome food, look great and still live a fast-paced life. But that won't stop her from trying to figure it out.