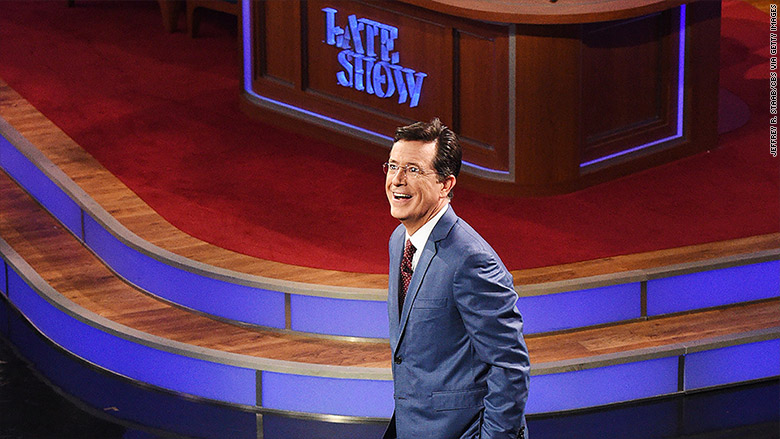 Stephen Colbert is putting together a big guest list for his Super Bowl party.
The "Late Show" host will have Tina Fey, Will Ferrell, actress Margot Robbie, and comedy team Key and Peele for his post Super Bowl 50 show on February 7, CBS announced on Thursday.
Colbert's "Late Show" will be the first late night series to ever telecast following a Super Bowl.
The post-Super Bowl schedule spot is one of the most coveted time slots in TV seeing that it can showcase a series to the large audience overflowing from the NFL game.
Another aspect to Colbert's Super Bowl broadcast is that it will be live from the "Late Show" studio at the Ed Sullivan Theater in New York City. Late night shows are usually taped in the afternoon and aired at night.
Related: Colbert's 'Late Show' to air after Super Bowl 50
CBS says along with the announced guests, the Super Bowl "Late Show" will have "special guests and surprises along the way."
Before the official announcement, Colbert tweeted out the guest list or as he called them, his "Super Bowl squad."
Super Bowl 50 between the Denver Broncos and the Carolina Panthers will air from Levi's Stadium in Santa Clara, California, on February 7 on CBS.