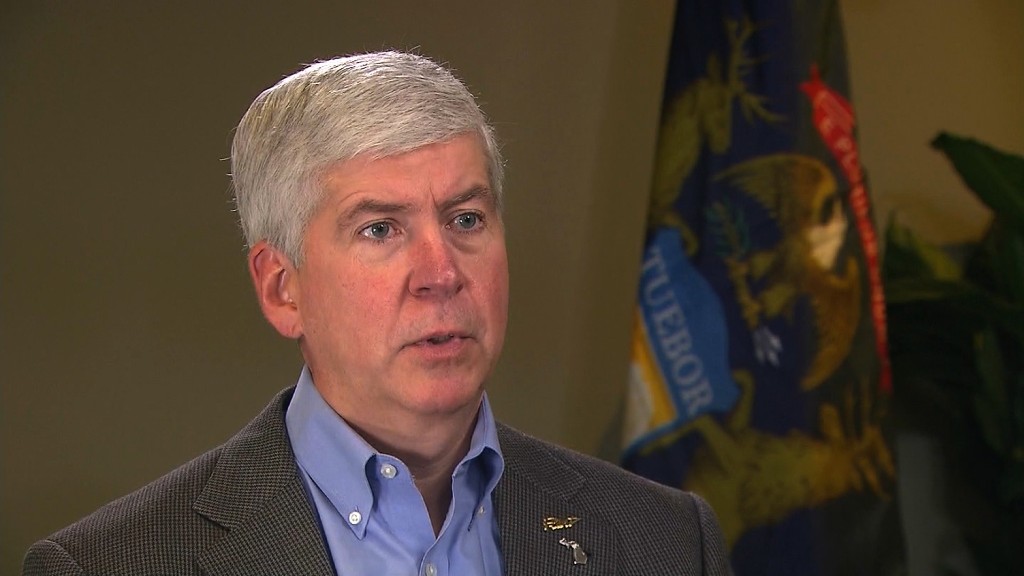 Donors keep coming forward in response to the water crisis in Flint, Michigan.
The latest to pledge money is billionaire Detroit Pistons owner Tom Gores, who vowed to raise $10 million from companies and individuals. He said he would make "personal contributions" himself but it's unclear how much.
Gores, a Flint native worth $3.3 billion according to Forbes, said the crisis won't be fixed through government action alone.
In a series of tweets on the Pistons' account, Gores said the private sector "needs to play a role" in fixing the issue. He also said he planned to lead the charge.
"I grew up in Flint, my family has strong roots there, and I believe in the people who live there," Gores said.
His campaign aims to spur economic development in Flint and improve nutrition and health care.
Related: Walmart and partners donating 6.5 million bottles of water to Flint schools
In a statement, Gores said he had created a board to drum up support from other business and civic leaders. The Pistons arena will be used to hold benefits, and programs will be created to help small businesses, he added.
"Families and children who live in Flint are suffering, but this is a national issue," Gores said. "Flint was once a cornerstone of American industry that gave a lot to this country. We need help now more than ever and ask that people from coast to coast continue stepping up."