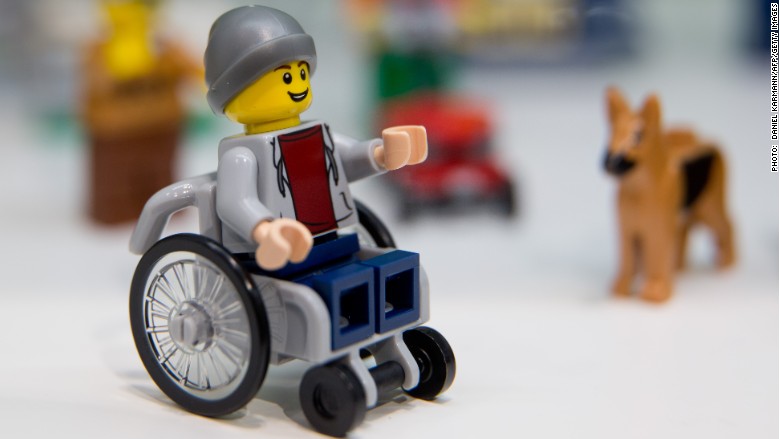 After decades of building pirate ships, race cars and haunted castles, Lego has come up with something new: a wheelchair.
The Danish toymaker has unveiled its first ever disabled minifigure on Thursday. The figure of a hat-wearing boy in a wheelchair was first spotted at the Nuremberg international toy fair in Germany and featured on fan blogs.
The company later confirmed the tiny wheelchair will be part of a new Lego CITY set that will come out in June.
Lego and other toymakers have been under pressure for some time to introduce toys that reflect real life.
Online campaign #ToyLikeMe has called on the company to produce figures that represent disabled children. Its online petition accumulated over 20,000 signatures.
"We've got genuine tears of joy right now," the campaign organizers said after the new toys were unveiled.
The new set appears to show a scene in a park, with figures of children in playground.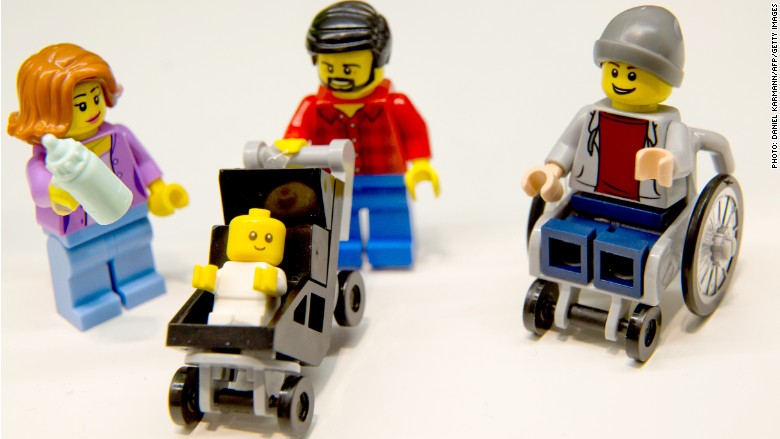 Related: Brick by brick, Lego builds top 100 brand
The company made 60 billion Lego pieces in 2014. Its sales across Europe, the Americas and Asia grew strongly thanks to the success of The Lego Movie. Sales grew 18% in the first half of 2015, following 15% growth in 2014.
The family-owned business became the biggest toymaker in the world in terms of revenue and profit in 2014, beating its rival Mattel.