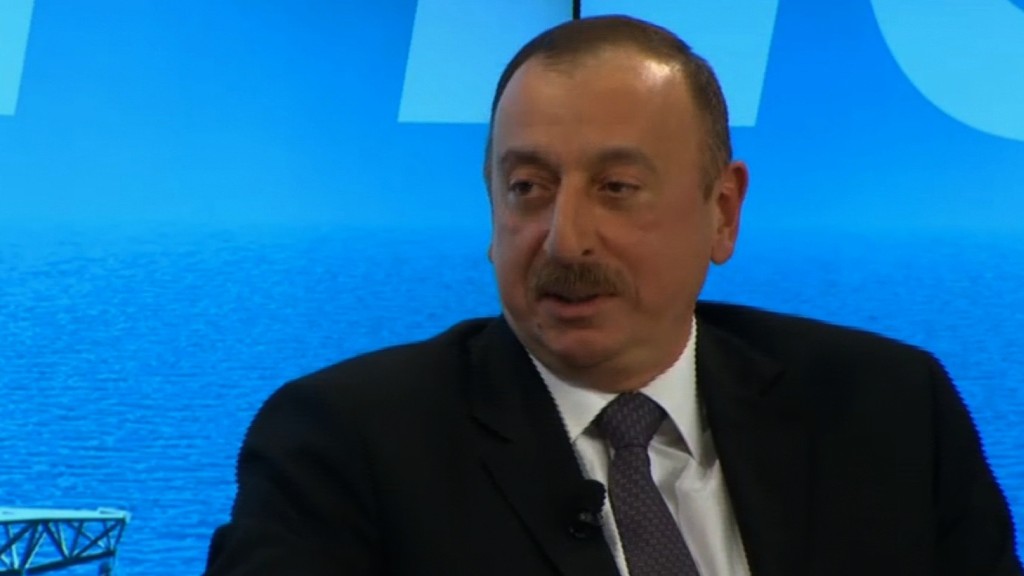 Azerbaijan's decade-long boom is well and truly over.
The oil producing central Asian country has been slammed by the oil price crash and is now considering asking for an international bailout.
Experts from the International Monetary Fund arrived in the capital Baku on Thursday to find out just how bad the situation has become.
"The team will discuss areas for technical assistance and assess possible financing needs," an IMF spokesperson told CNN.
A senior Azerbaijani official told CNN the government is thinking about an emergency loan of $4 billion to help it cope with the collapse in global crude oil prices.
Still, it may have other options. The country has about $30 billion dollars in its sovereign wealth fund -- money it saved for a rainy day, the official said.
Azerbaijan is one of many oil producers brought down by collapsing prices. The oil sector alone makes up around 37% of Azerbaijan's GDP, and nearly 90% of its exports, World Bank data shows.
It's currency, the manat, has lost 52% against the dollar in the last year.
President Ilham Aliyev spoke about the situation at a CNN panel in Davos last week, calling the low oil prices "psychologically difficult."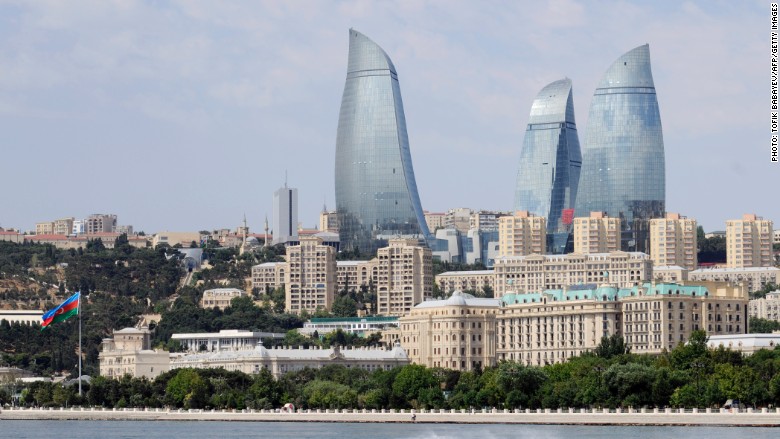 Related: What it costs to produce a barrel of oil
Azerbaijan's economy grew by more than 4% last year but the IMF expects growth to slow sharply to just 2.5% in 2016. Despite the growing economy, the government had to run a budget deficit of almost 8% of GDP last year, according to the IMF.
That represents a massive reversal of fortunes -- the country was used to huge budget surpluses even at the height of global financial crisis.
It has experienced stunning growth over the last decade -- its economy grew 34.5% in 2006 alone. The poverty rate dropped by almost 50% between 2001 and 2013.
Oil production peaked at just more than 1 million barrels per day in 2009 and 2010 but has since declined to about 800,000 barrels per day.
-- CNN's Chris Liakos contributed to this report.