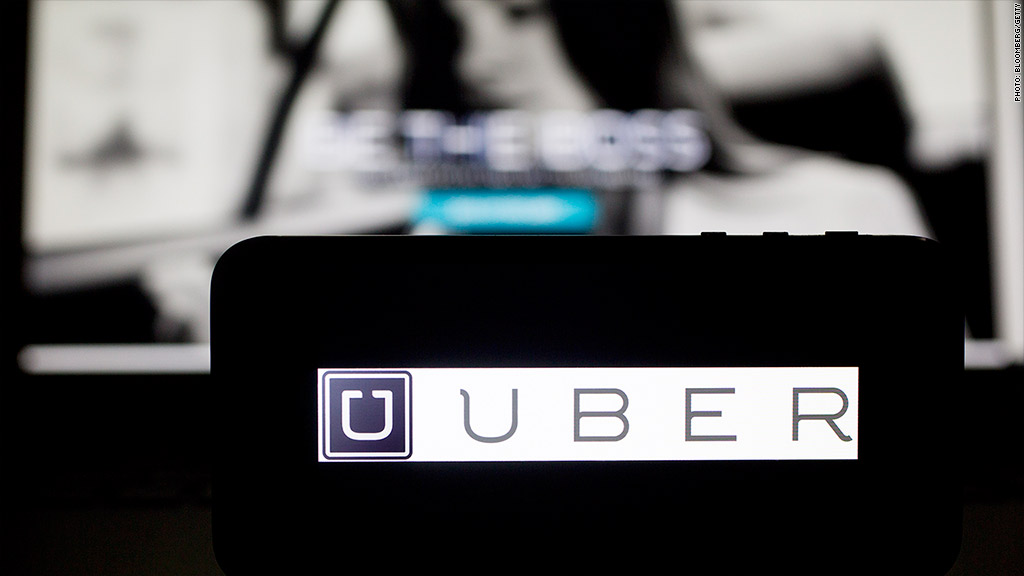 Uber might be experiencing a case of the winter woes.
The ridehailing company said on Friday that it is slashing prices in New York City. Rates for UberX have dropped by 15%.
That will make it cheaper to ride in an Uber than in a taxi cab, the company said in a blog post Friday.
Minimum UberX fares are now $7, instead of $8. But remember, that's not the take-home for drivers.
Uber takes a 20 to 25% cut of the fare (depending on how long the driver has been working with Uber), as well as a state sales tax of 8.875%.
Related: Don't blame Uber for NYC's traffic problems
"When prices get lowered overall, it's lower for Uber and for the driver," an Uber spokesperson told CNNMoney.
In a blog post, Uber said the reason for the price cuts is seasonality -- ride requests tend to drop in winter months. If it can incentivize people to take more Ubers, the drivers will be busier and make more money.
If they don't make more, Uber says it will reconsider its rates. But the rates -- which went into effect 7 a.m. Friday morning -- aren't just a promotional stunt. It's important to note, however, that while the base rate will be cheaper than a taxi, Uber's surge pricing often makes it much more expensive.
Uber has also implemented a new hourly guarantee for drivers -- $30 to $40, depending on the time of day. (That doesn't include Uber's cut or taxes.)
Uber has done this before: It lowered prices in New York City in July 2014, and said the time drivers spent with riders doubled to 32 minutes per hour (up from 16).
Uber -- which is the most valuable startup in the world -- also cut fares in more than 100 U.S. and Canadian cities on January 8.