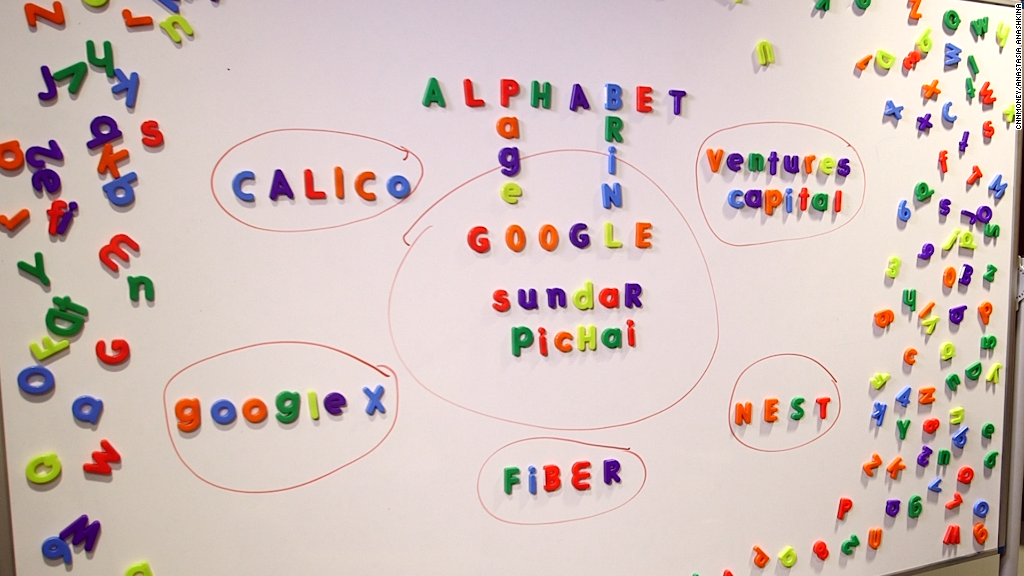 Alphabet pulled back the curtain just a bit on its some of its most secretive businesses. By revealing huge, mounting losses in its non-Google businesses, Alphabet showed that Google is growing stronger than ever.
For the first time in its history, Google's parent company revealed the sales and losses for its experimental and "moonshot" initiatives, including Google Fiber, Calico, Nest, Verily, Google Ventures, Google Capital and X.
Sales at those "other bets" were paltry -- just $448 million during 2015, driven mostly by Nest and Google Fiber. Losses, by contrast, were enormous: $3.6 billion last year alone. That follows a $1.9 billion loss in 2014 and a $527 million loss in 2013.
But by shedding light on its experimental businesses, and separating its "other bets" from its core Google brand, Alphabet showed just how well Google is performing. Google continues to grow strong, reporting much better-than-expected sales and profit for the fourth quarter.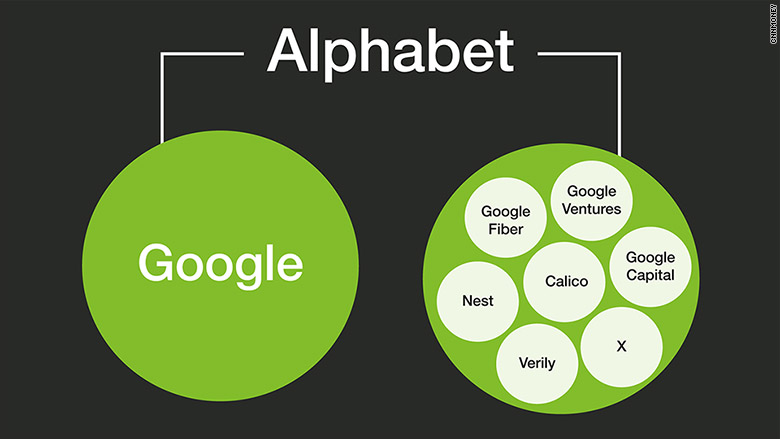 The new Alphabet structure was CFO Ruth Porat's idea. As Google continues to pour earnings from its search business into its experimental endeavors, Porat wanted to give investors an understanding of how search sales are translating into search profit.
Porat also said when she was hired that she would reduce Alphabet's expenses, and she followed through. Google's capital expenses were $1.8 billion last quarter, down from $3.8 billion a year earlier.
But that doesn't mean that Alphabet is giving up on its moonshots, Porat said, and she expects costs to start to grow once again this year.
"You should expect Google to continue to make life better for billions of people," Porat said on a conference call with investors. "We're looking to push the frontier in Google and in other bets. So we'll continue to make long-term investments."
Alphabet (GOOGL) briefly overtook Apple (AAPL) as the most valuable company on the stock market on Monday, and its shares were up as much as 8% in after hours trading.
Sales
Fourth quarter of 2014: $18.1 billion
Fourth quarter of 2015: $21.3 billion, up 18%
Alphabet posted record sales in the fourth quarter after growing at a tremendous, startup-like pace.
It now has seven products with more than one billion customers, including Search, Maps, YouTube, Chrome, Android and Google Play. Gmail is the latest to join the billion-customer list, Google CEO Sundar Pichai announced on the conference call with investors.
Notably, Pichai said the amount that Android customers spent on Google's Play app store grew by 30% globally last quarter.
Profit
2014: $4.7 billion
2015: $4.9 billion, up 4%
Alphabet's profit took a hit from the company's restructuring efforts during the final quarter of 2015. Without the restructuring, it would have reported earnings of $6 billion -- and that includes the $1.1 billion quarterly loss from Alphabet's "other bets."
Growth in paid clicks
2014: 14%
2015: 31%
Google makes the bulk of its money when people click on ads served up on its website and partner sites. Those clicks grew way more than Wall Street analysts had forecast -- they were expecting 22% growth.
Porat chalked the huge growth in paid clicks up to new ad formats that Google introduced last year.
Decline in cost per click
2014: -3%
2015: -13%
The amount that advertisers pay Google for each click has been on the decline for years. That's happened as advertisers shift to mobile advertising, which tends to cost less than desktop ads. Porat said mobile search was the fastest-growing source of income for Google last quarter.