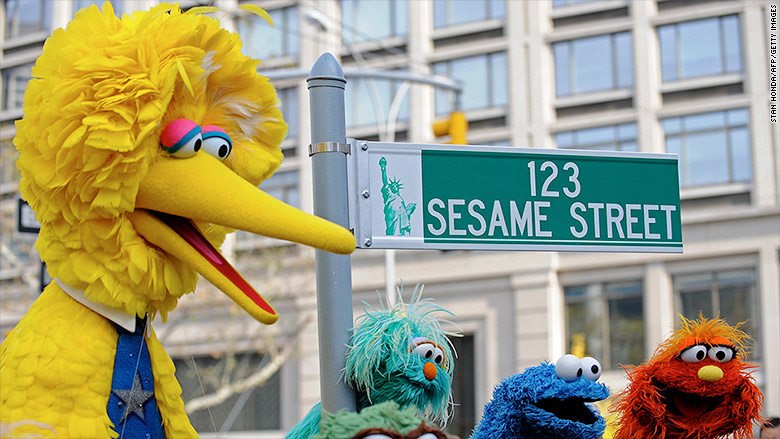 Even googly-eyed "Sesame Street" characters want in on Silicon Valley.
The beloved children's television show announced on Monday that it's launching a venture capital arm.
That's right: Sesame Workshop -- the nonprofit creator of "Sesame Street" -- will be investing in startups focused on childhood development.
The fund, called Collab+Sesame, is a partnership with Collaborative Fund, which has backed companies like AltSchool and Lyft.
The $10 million fund will back a wide variety of startups -- including those in health and wellness, food and education -- so long as they are aligned with Sesame Workshop's mission of "helping kids grow smarter, stronger and kinder."
The fund will invest as much as $1 million in each early-stage startup. Startups will also be able to tap into Sesame Workshop's decades of experience working with children and families.
"[Sesame Workshop has] built this brand by focusing on educating kids and improving the lives of families worldwide," reads the announcement from Collaborative Fund. "Their creativity, design, and research teams are second to none."
The announcement comes just six months after HBO breathed new life into Sesame Workshop.
The company has lost millions of dollars in recent years amid sweeping changes in the media business. But HBO signed a five year distribution agreement with Sesame Workshop in August, announcing a new spinoff series and an original educational series. The show still airs episodes on PBS, but nine months after they're first shown on HBO.
Sesame Workshop did not immediately respond to requests for comment.