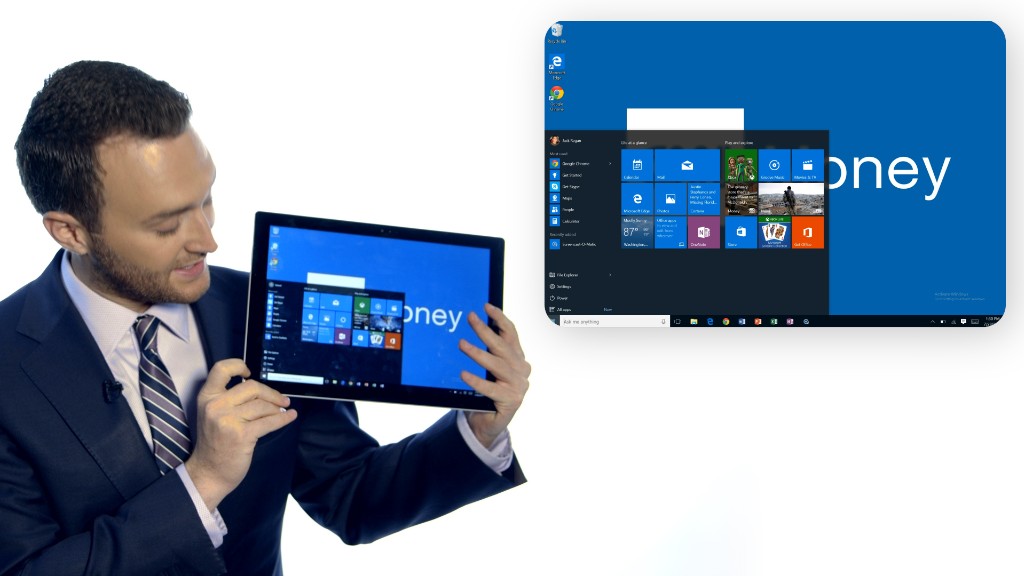 It took half a year, but Windows 10 has finally surpassed Windows XP.
In January, Windows 10 had been installed on 11.9% of the world's PCs, according to data tracker Net Market Share. XP had a 11.4% share of the PC market, and Windows 8.1 was installed on 10.4% of PCs.
Windows 10 had trailed both XP and Windows 8.1 in December.
Microsoft's (MSFT) newest operating system still has a long way to go, however, until it surpasses market leader Windows 7, which is present on 52.5% of PCs around the world.
Windows 10 has enjoyed a remarkable run of success since it debuted in late July. It is the fastest-adopted version of Windows ever, already installed on more than 200 million devices. Microsoft is gunning for Windows 10 to be on 1 billion devices by 2018.
Helping boost Windows 10's adoption is Microsoft's new upgrade strategy. Microsoft is allowing anyone running Windows 7 or Windows 8.1 on their PCs to download Windows 10 for free.
Related: Microsoft survives PC Armageddon
Windows 10 is also vastly improved from previous versions, with modern features that include the Cortana voice assistant, a notification center and an improved Start menu.
Still, Windows XP remains entrenched. Despite the fact that Microsoft stopped supporting updates for Windows XP in 2014, more than one in ten computers are still sticking with the 14-year old operating system.
PC sales continue to slump. Yet industry analysts predict that Windows 10 will begin to make a bigger push forward this year, as corporations begin to upgrade their Windows 7 PCs. Businesses are notoriously slow at updating their operating systems, and most opted to skip the unloved Windows 8.