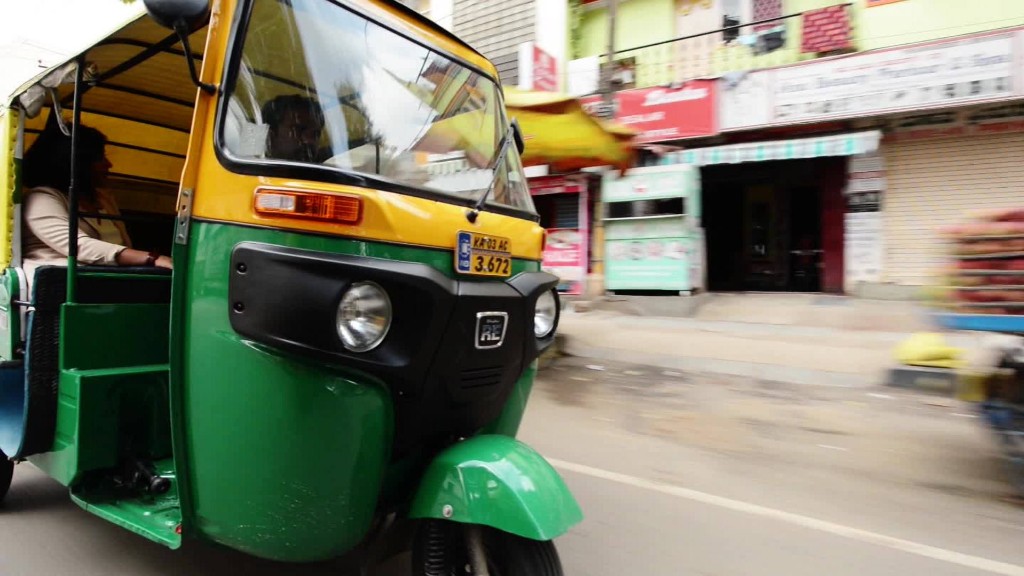 Consumers in the world's fastest-growing major economy are kicking into gear, buying more cars and helping India's auto industry shatter sales records.
More than three million cars were sold last year in India, a 6.4% increase over 2014, according to Euromonitor. Sales are expected to grow by 4.7% in 2016 as buyers are encouraged by lower fuel prices and reduced interest rates.
"There is ample headroom for growth," said Anil Sharma, principal analyst at IHS Automotive. "Automakers that invested five years ago are reaping the benefits now."
The rampant optimism is a marked departure from just a few years ago, when a weaker economy put the auto industry into a tailspin. Sales declined in 2013, and were flat in 2014.
But India's economy is now in a sweet spot. China is slowing, and other major emerging markets such as Brazil and Russia have slumped. Prime Minister Narendra Modi, meanwhile, has made the economy a top priority, and India is pegged to grow by more than 7% this year.
Related: Zika virus forces Tata to rename its new car
Indian consumers are extremely sensitive to shifts in economic conditions. Low incomes mean that cars are still a luxury product for the vast majority of India's 1.3 billion citizens, and most buyers live in towns and cities. Prices are also low, however, compared to the global average: A new car can cost as little as $3,000.
Owning a car has become more affordable by repeated interest rate cuts and lower crude oil prices. India's government tightly controls petrol prices, but they have been allowed to drop slowly in recent months. Rate cuts by the Reserve Bank of India have pushed down financing costs.
Neil King, auto analyst at Euromonitor, says India has the potential to leapfrog Brazil, Germany and even Japan to become the third largest car market by 2030.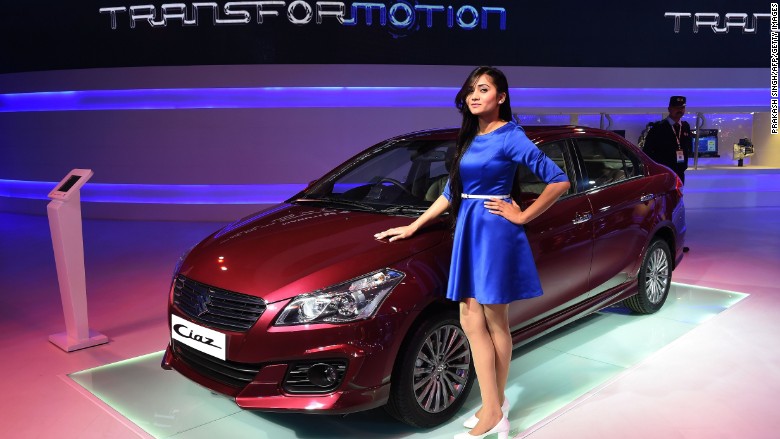 Related: Production halt for India's iconic Ambassador
This week, the world's automakers are showing off their latest models at the Auto Expo in New Delhi. Much of the buzz has been around crossover SUVs, a segment that is forecast to grow explosively in the country.
"We are going to see a flood of crossovers hitting the market," said Sharma. The models -- half sedan and half SUV -- appeal to consumers looking to make a lifestyle statement. They're hip, fresh and get decent gas mileage too.
Should the trend continue, brands like Honda (HMC) and Hyundai (HYMTF) could see major gains. Both have performed well in recent years, stealing market share from some domestic brands such as Tata.