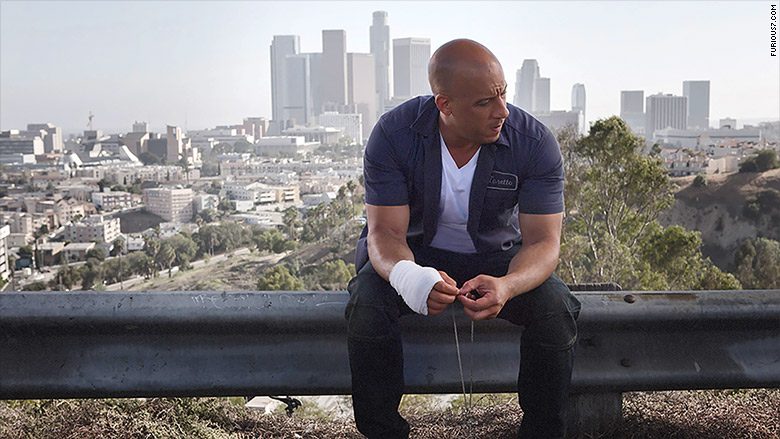 Start your engines for a 9th and 10th time.
The "Fast and Furious" franchise will be getting a 9th and 10th chapter, Universal Pictures said Wednesday.
The 9th film of the blockbuster franchise will drive into theaters on Friday, April 19, 2019 while the 10th film will be released on Friday, April 2, 2021.
Plot details and titles for the films were not disclosed.
Series star Vin Diesel posted about the news on Wednesday morning.
"2 decades, 10 films, 1 saga," said a photo caption that Diesel posted on his Instagram account.
Related: 'Fast and Furious 8' gets 2017 release date
The 9th and 10th films will follow the next film in the series, "Fast 8," which will be released next year on April 14.
The "Fast and Furious" series is one of the most successful blockbuster franchises in Hollywood today.
"Furious 7," the series last installment, roared to a record $147 million box office opening in April, and brought in a total of $1.5 billion in ticket sales around the world.
Related: How diversity is driving 'Furious 7' box office success
The series as a whole has raked in nearly $4 billion at the box office for Universal, which is owned by Comcast (CMCSA).
The "Fast and Furious" saga, which evolved from street racing movies to heist films, is also a big hit internationally as well as with audiences from diverse backgrounds.
For example, a massive 75% of the opening weekend audience for April's "Furious 7" were not white.