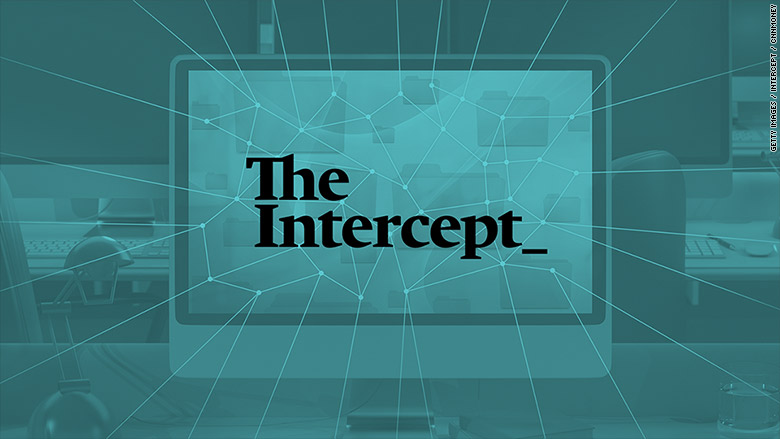 The Intercept wasn't the only outlet affected by the disclosure that a former reporter had engaged in what it described as a "pattern of deception."
The revelation prompted several news organizations to review their own stories that were based on reporting by Juan Thompson, the former staff member of The Intercept who allegedly fabricated quotes and invented sources.
The liberal news website Talking Points Memo even removed a freelance story written last year by Thompson.
Josh Marshall, TPM's editor and publisher, wrote that he had "no reason to believe" there were any falsehoods in the story, which was a personal essay based on criminal violence in Thompson's family. But Marshall said in a note to readers that he is no longer "confident to a reasonable certainty" that the story could hold up under scrutiny.
The Intercept said Tuesday that it has corrected four of Thompson's stories and retracted another after an internal review discovered multiple instances in which he appeared to fabricate quotes by people who said they had not been interviewed or whose identities could not be confirmed.
Related: The Intercept exposes fake reporting by staff writer
In the retracted story, Thompson quoted a man identified as a cousin of Dylann Roof, the suspected killer in last year's shooting rampage at a black church in Charleston, S.C.
Thompson reported that the purported cousin, Scott Roof, claimed that Dylann Roof "kind of went over the edge when a girl he liked starting (sic) dating a black guy two years back."
The Intercept retracted the story after speaking with two Roof family members who said they do not have a cousin named Scott Roof.
The initial story was aggregated by several outlets, including the New York Daily News and New York Magazine. Many of those outlets appended editor's notes to their versions of the story on Tuesday.
Two British sites, the Mirror and the Daily Mail, appear to have removed their stories entirely.
The website iMediaEthics said that it found "at least seven sites" that reported on Thompson's alleged interview with Scott Roof.
Betsy Reed, the editor-in-chief of The Intercept, said Tuesday that the site was contacting news outlets that picked up Thompson's corrected stories "to alert them to the problems."
Thompson has responded defiantly to the allegations. In an email he sent to Reed, which he shared with CNNMoney, Thompson said he is unable to defend himself because he is undergoing treatment for testicular cancer.
Sign up for the Reliable Sources newsletter
He said in the email that he "had a habit of writing drafts of stories, placing the names of ppl [people] I wanted to get quotes from in there, and then going to fetch the quotes" -- a practice he at least partly blamed on his editors.
"Was it sloppy? Yes? But I'm a cub reporter and expected a sustained and competent editor to guide me, something which I never had at your company," he wrote to Reed.