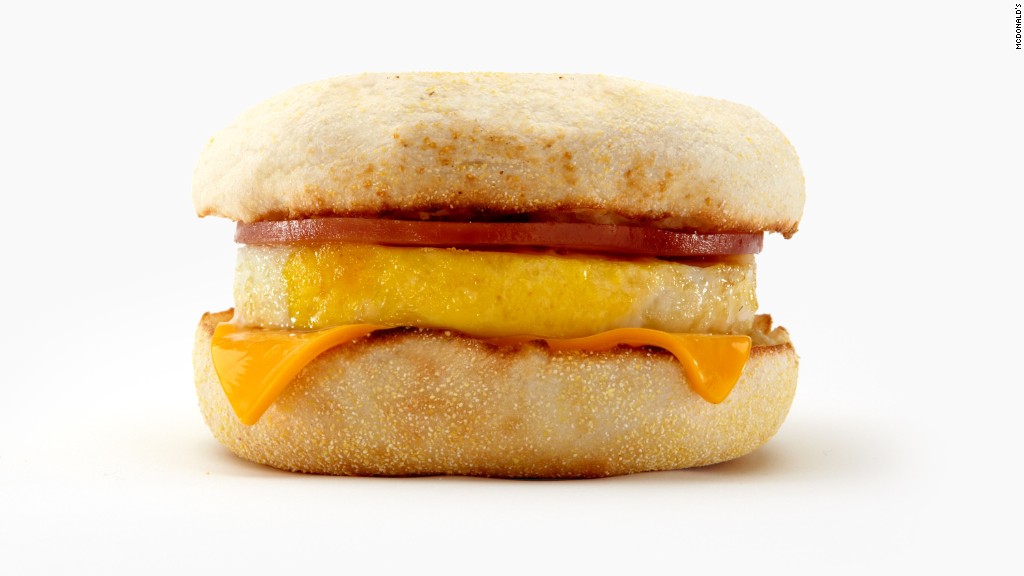 A California man says the cheese in
McDonald's

(MCD) mozzarella breaded sticks isn't "real," and he wants his $1.27 back.

Chris Howe filed a lawsuit against the fast food chain in a federal court on January 29. He's seeking damages for all McDonald's customers in the U.S. who he says were misled into believing they paid for "real" mozzarella cheese.

The complaint, which was reported earlier by BuzzFeed, says instead of the authentic mozzarella depicted in McDonald's ads and promised on packaging, the cheese has starch additives and other "filler" ingredients.

"Its reasons for doing so are self-evident: inserting filler in its Sticks allows McDonald's to save money and increase its profit," the complaint reads.

On McDonald's website, the company says the sticks are "made with 100% real and melty mozzarella cheese," and a list of ingredients says the mozzarella has 2% or less of additives including modified potato and food starch.

Related: 7 things to know about our food system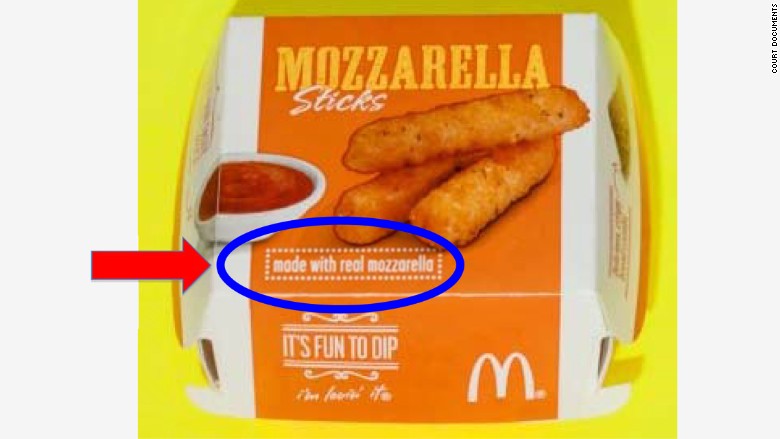 Court documents filed by Howe allege that McDonald's mozzarella sticks were tested and found to contain more water and starch than federal food labeling laws allow. The complaint does not say who did the testing and neither Howe nor a lawyer for Howe could be immediately reached for comment.
"Consumers have been misled [into buying an] under-filled product, containing cheap substitutes to give the appearance of bulk and real cheese," the lawsuit states.
McDonald's began serving mozzarella cheese sticks last summer, and court documents say Howe ordered up a 3-piece serving of the fried snack on Christmas Eve last year. Howe says he would have kept his $1.27 had he known about the cheese additives.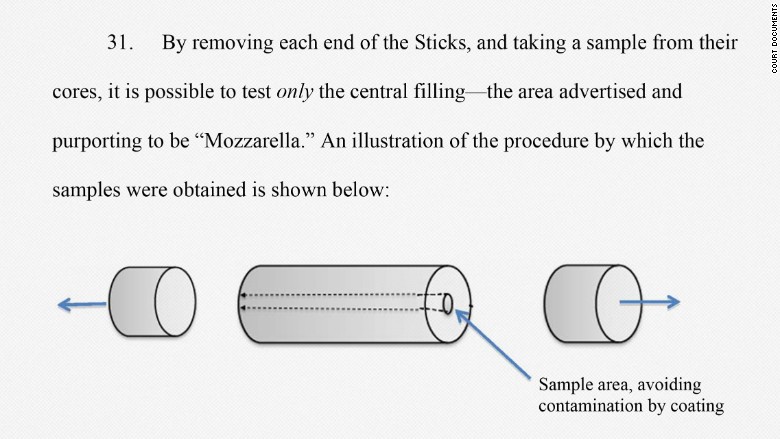 McDonald's responded to the lawsuit in a statement, saying "our mozzarella cheese sticks are made with 100% low moisture part skim mozzarella cheese. We intend to defend ourselves vigorously against these allegations."