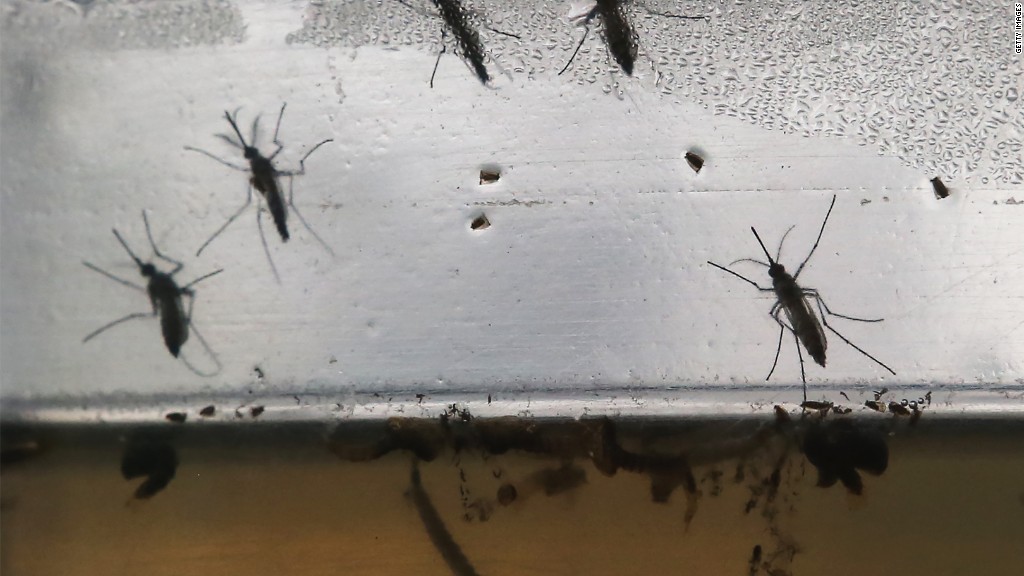 Drugmaker Sanofi says it can move quickly to develop a Zika vaccine because of its experience working on the related dengue virus.
Nicholas Jackson, head of vaccine research at Sanofi, said a vaccine typically takes at least 10 years to develop. But work on a Zika vaccine will move faster.
"We really hope to significantly reduce that timeline and cut years off the typical amount of time it takes to develop a vaccine," he told CNN.
There is currently no viable vaccine or medicine to treat Zika, a mosquito-borne virus that is spreading across the Americas at a breakneck pace.
The virus is commanding worldwide attention because it's been linked to birth abnormalities. The World Health Organization declared Monday that Zika was a "public health emergency of international concern."
Pregnant women infected with the virus have been found to give birth to babies with a neurological disorder -- microcephaly -- which leads to severe developmental issues and can sometimes be fatal.
However, most people that contract the virus have no symptoms, or experience only mild symptoms like fever, headache and rash.
Related: How to fight the Zika virus with mutant mosquitoes
Zika is generally spread by the same mosquitoes that also spread the dengue virus in tropical countries.
Zika's close genetic similarities to dengue is helpful for Sanofi since the French drugmaker developed Dengvaxia, the first dengue vaccine in the world.
"We have a jump start here because we have experts in house, we have technologies in house. We have an infrastructure that we've put in place around our dengue vaccine that we can tap into very quickly," said Jackson.
Related: These American companies are exposed to the Zika virus
It took Sanofi more than 20 years and about 1.5 billion euros ($1.6 billion) to develop and test Dengvaxia, which was recently approved for use in Brazil, Mexico and the Philippines.
Jackson expects the Zika vaccine will be cheaper to produce.
"Given that we have the technology in place, given that we have the experience ... the cost is likely to be lower," he said.
-- CNN's Alex Felton and Nic Robertson contributed to this article.