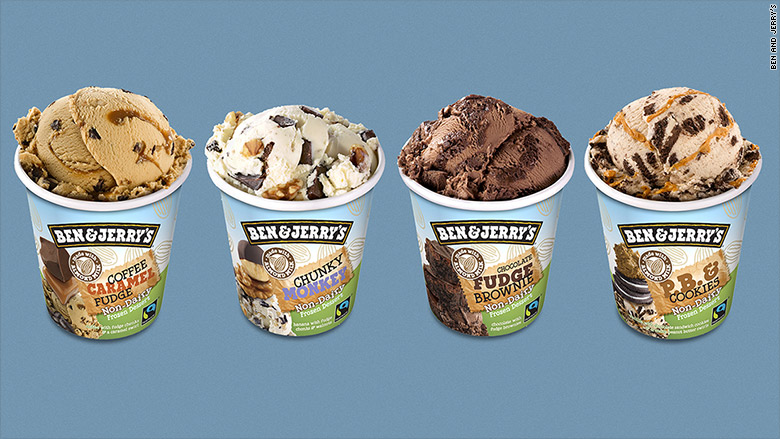 Ben & Jerry's is scooping up vegan ice cream.
The ice cream maker from Vermont has announced non-dairy versions of these flavors: P.B. & Cookies, Coffee Caramel Fudge, Chocolate Fudge Brownie and Chunky Monkey. They'll be available by the pint and at the company's Scoop Shops.
The vegan flavors will be made with ice almond milk instead of cream.
Ben & Jerry's is not the first company to produce vegan ice cream. Various ice cream shops and distributors in New York City already offer it, including DF Mavens, Alchemy Creamery and Raw Ice Cream Company.
Why did it take so long Ben & Jerry's to mix up some ice cream sans dairy?
"Creating these flavors with a non-dairy base composition that meets the high expectations of Ben & Jerry's consumers was quite a challenge," said Ben & Jerry's flavor guru Kirsten Schimoler.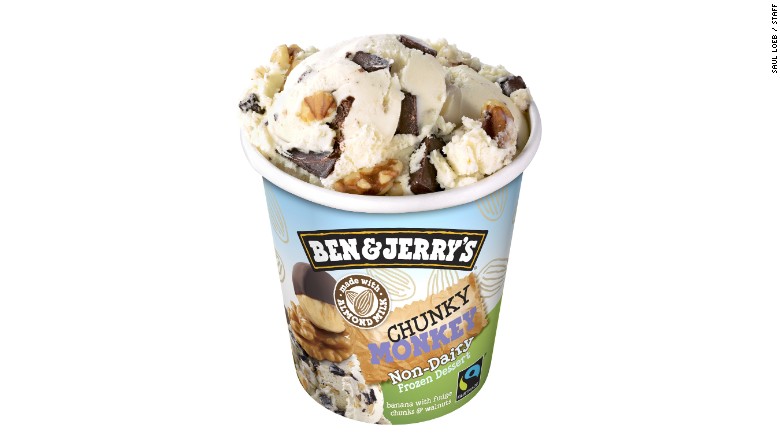 Related: Ben & Jerry's whips up 40 pints of Bernie's Yearning
Ben & Jerry's has been around since the 1970s, and was famously started in a gas station with a $12,000 investment. The founders had taken a $5 course on how to make ice cream.
It is now owned by Unilever Brands, a conglomerate with diverse brands including Lipton, Breyer's, Klondike, Lever 2000, Vaseline and Axe.