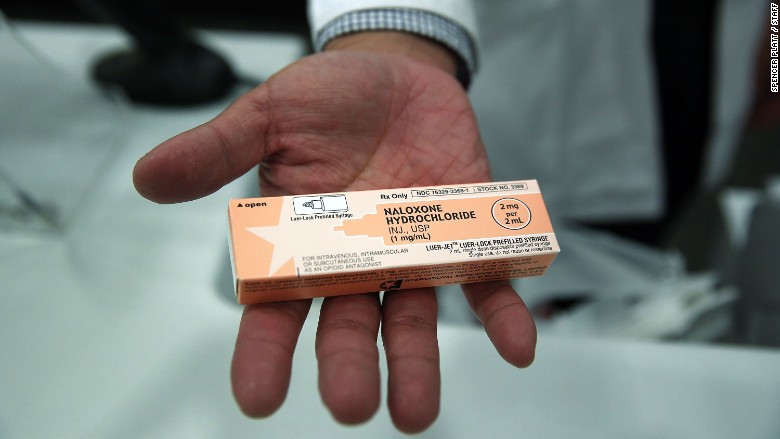 CVS said it will stock the heroin overdose antidote Narcan in Ohio pharmacies next month, the first of 20 states where it plans to expand sales this year.
CVS (CVS) is already stocking Narcan in its stores in 15 other states.
This is the latest indication that heroin and other opioid drugs have gone mainstream across America.
Narcan, also known by its generic name naloxone, is a nasal spray used to reverse the effects of opioids in the event of overdose. Opioids include not just heroin but also methadone and widely used and highly addictive prescription painkillers like oxycodone, codeine, fentanyl and morphine.
Narcan is a prescription drug, but CVS is going to provide it to patients without an individual prescription in states where that is permitted by state law.
Customers have to ask the pharmacist for the drug, which can be purchased in a two-dose package for $40 to $50.
The drug is also being sold at Walgreens and Duane Reade. Walgreens said that as of February 1, narcan could be bought in its pharmacies without a prescription.
Opioid addiction has become an "epidemic," said the White House on Tuesday. President Obama proposed $1.1 billion in new funding to cut down on addiction to heroin and prescription drugs. The White House blamed heroin and other opioids for 28,648 deaths in 2014.
Presidential candidates have also been talking about the heroin epidemic in New Hampshire as they try to garner votes ahead of the primaries there on Tuesday. The state experienced more than 400 fatal overdoses last year, double the tally in 2014.