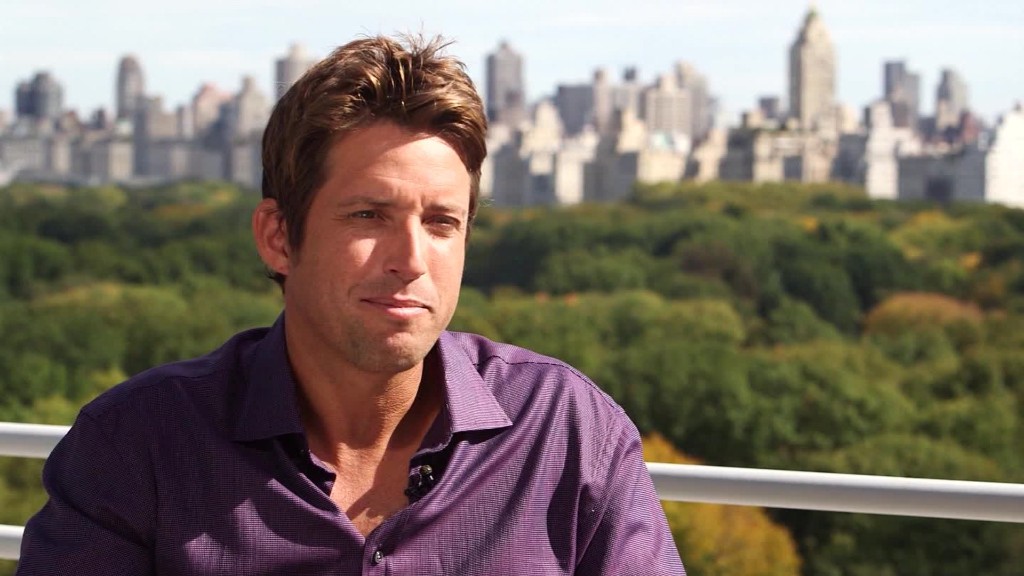 Layoffs, new cameras and a strategy shift. Nothing seems to be working for GoPro, which has plummeted to yet another all-time low.
After posting a huge loss last quarter, the company fired its chief financial officer and slashed its product lineup to just three different cameras.
Investors don't seem to care. They sent the stock down 12% in premarket trading. Shares have now fallen 89% from their high in September 2014, just a few months after the company's IPO.
GoPro (GPRO) said Wednesday that it had lost $34.5 million last quarter, after sales slowed dramatically towards the end of the year. The company had to take a writedown on $57 million worth of excess GoPros that stores had ordered, and unwanted GoPros sitting on store shelves.
There weren't many GoPro stocking stuffers over the holidays, either. Sales fell by 31% over the past year.
CEO Nicholas Woodman said he knows how to solve the company's woes.
On a conference call with investors, Woodman acknowledged concerns that GoPro can't expand beyond its niche market of people who want action cameras. He said that he's not concerned about GoPro being a niche -- instead, he says the company is focused on helping make GoPros easier to use for existing customers.
"We recognize the need to develop software solutions that make it easier for our customers to offload, access and edit their GoPro content," he said.
He also said GoPro would only sell just three cameras in the future: Hero 4 Black, Hero 4 Silver, and Hero 4 Session. It's killing off its cheapest, $130, camera called the Hero. It will also stop making the Hero+ LCD and the Hero+.
But the company isn't totally giving up on expansion. GoPro will continue with its plans to launch the Hero 5 this year as well as its new Karma drone. It also is working on virtual reality products.
"In 2016 we are committed to delivering a breakthrough -- the breakthrough experience we've all be waiting for," Woodman promised. "It's against this commitment that you can judge our performance this year."
After laying off 7% of the staff last year, the next shoe to drop turned out to be GoPro CFO, Jack Lazar. The company named Brian McGee its new CFO, effective March 11. McGee joined GoPro from Qualcomm last year.