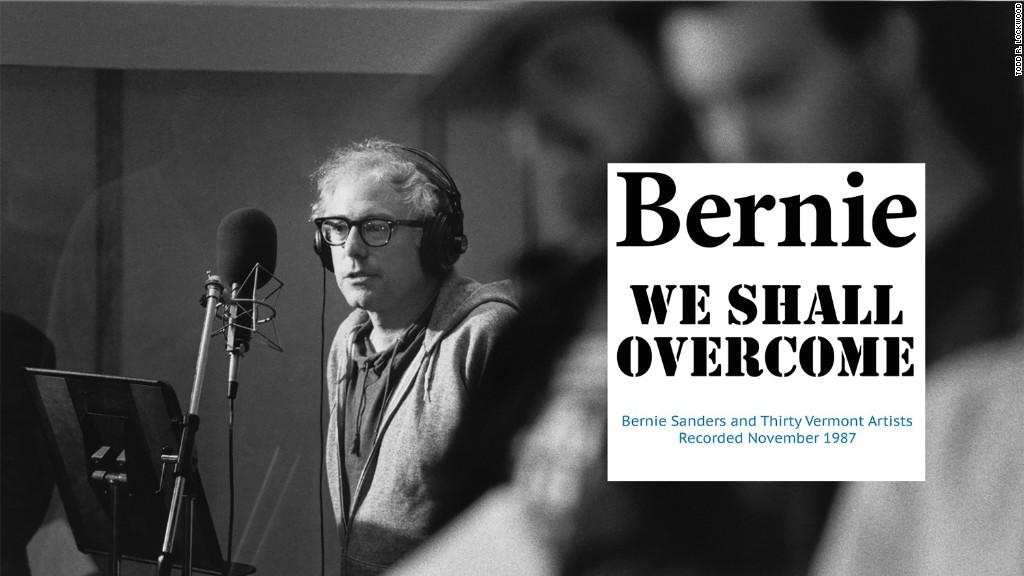 Before he was a presidential candidate, Bernie Sanders was barely known beyond his Vermont constituents and a contingent of liberal activists who dreamed of a political revolution.
The same could be said for the senator's once-obscure spoken word folk album, "We Shall Overcome."
Originally released in 1987, when Sanders was mayor of Burlington, the album has provided fodder for late night comedians after resurfacing during the presidential campaign.
It features Sanders, speaking in his unmistakable accent, delivering messages of hope and unity while about 30 Vermont artists provide musical accompaniment.
"He's got the voice of an angel," "Tonight Show" host Jimmy Fallon said last month. "An angel who grew up in Brooklyn."
Charitable reviewers have placed "We Shall Overcome" in the "so bad it's good" category. But despite all the ridicule -- or perhaps because of it -- people are actually buying it.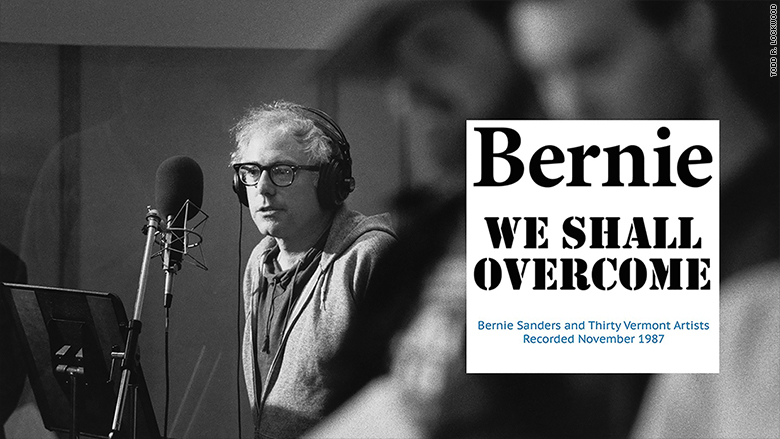 According to Nielsen Music, the album has sold 1,500 copies since Sanders entered the presidential race at the end of April. As of this writing, it's the 62nd most downloaded album on Amazon.
Nielsen's data found that New York City, Los Angeles and Portland are the top three markets for the album.
Todd Lockwood dreamed up the idea for "We Shall Overcome," which was produced at his now-shuttered Burlington recording studio, White Crow Audio.
It was Lockwood, 64, who was inspired to re-release the album in 2014 after some of the songs racked up thousands of plays on SoundCloud.
"I hadn't listened to the album for at least a decade, and when I did, it really sounded great to me -- and perhaps even more relevant than it did in 1987," Lockwood told CNNMoney. "It seemed as though its time had come."
Lockwood said the album was "about at break-even, inclusive of remastering and marketing costs" by the end of last year. Thanks to a recent sales surge that Lockwood attributes to Sanders' strong showing in Iowa, the candidate will likely come into royalties in the near future.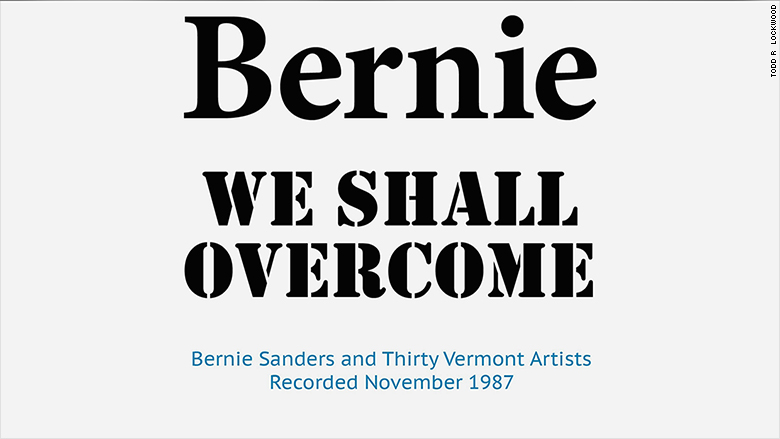 That's a much stronger showing than the album's debut. After it was originally released in 1987 as an audio cassette, it sold about 600 copies. The album never recovered the studio production costs, so no royalties were paid to Sanders.
Lockwood recalled Sanders saying in 1987 that he intended to donate all royalties to charity. A Sanders spokesman did not respond to a request for comment.
The campaign has not been involved in the album's sales, and Sanders has expressed regret about participating in the first place.
"It's the worst album ever recorded," Sanders said at the CNN town hall earlier this week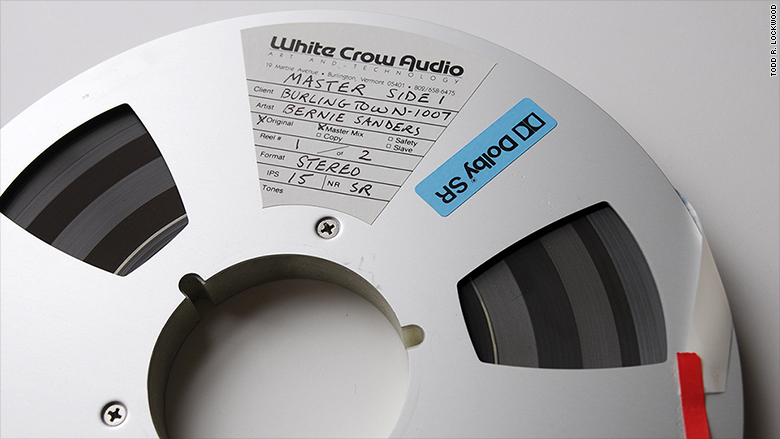 When he contacted the Sanders camp a few months before the candidate's campaign launch in Burlington, Lockwood was left with the impression that the campaign viewed the album as a "distraction."
"I think they felt it was better to avoid the appearance that the album was recorded for the campaign, especially since the album has received mixed reviews in the media," he said.
Related: Bernie Sanders to appear on 'Saturday Night Live' with Larry David
Lockwood said some of the criticism aimed at Sanders' musical prowess is unfair given that Sanders "doesn't actually sing on the album."
"Back in 1987, we called his performance 'folk-rap,'" Lockwood recalled.
Lockwood also doesn't harbor platinum dreams. He acknowledged that, even with the recent spike, sales for the album are still pretty "modest."
Sign up for the Reliable Sources newsletter
Future prospects of the album are "promising," Lockwood said, but "completely dependent on the campaign's success."
"When we see iTunes displaying it as a top 10 seller, then I'll be truly impressed," Lockwood said.