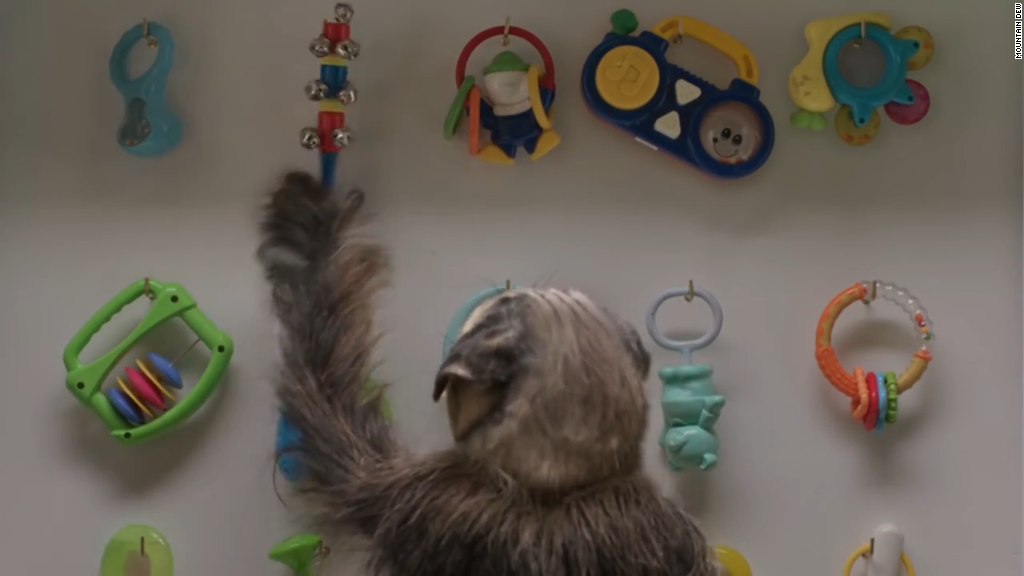 The Budweiser Clydesdales are back for Super Bowl 50.
Anheuser-Busch has revealed another ad, one of at least five that will air during the big game on Feb. 7.
"Not Backing Down" features the Clydesdales at the beginning and the end of the spot, along with a get-pumped tough guy soundtrack.
The spot is meant to convey that Bud is a drink for rebels, like rock bands and athletes who pour beer on each others' heads, and women in slinky dresses who drink Bud bottles at dance parties where everyone else is drinking flutes of champagne.
In a nod to the brewers and distributors, the ad also provides behind-the-scenes footage of masculine steel brewing tanks and a burly man hauling kegs through the snow.
Related: Super Bowl 50 ads are studded with celebrities
As if the get-psyched imagery wasn't enough, the spot also flashes the words "not ponies" over footage of the clomping hooves of draft horses and "not a fruit cup" over the image of a grizzled old bar fly flicking a lemon slice from his Bud.
It also flashes "not imported" over the image of a cargo ship. While Bud is an American-brewed beer that was founded in St. Louis, parent company Anheuser-Busch InBev (BUD) is based in Belgium, where beer has been brewed for millennia.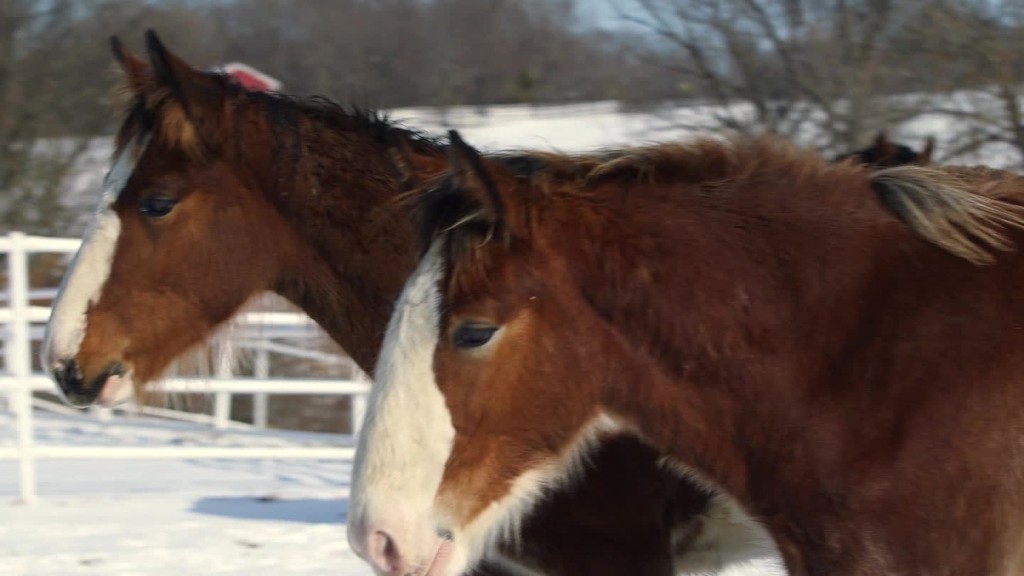 Anheuser-Busch has been the exclusive Super Bowl beer advertiser since 1975 and typically runs several minutes worth of spots during the course of the game. This is no small matter, considering that the broadcaster CBS (CBS) is charging, on average, $5 million for a 30-second spot this year, which is a record.
Anheuser-Busch is airing another Budweiser commercial during the game starring Helen Mirren, a Bud Light spot with Amy Schumer and Seth Rogen, and a Shock Top spot starring T.J. Miller and the animated mascot Wedgehead.
The brewer is also airing an ad for Michelob Ultra, which equates low-calorie beer with rock-hard abs and intense gym work-outs.