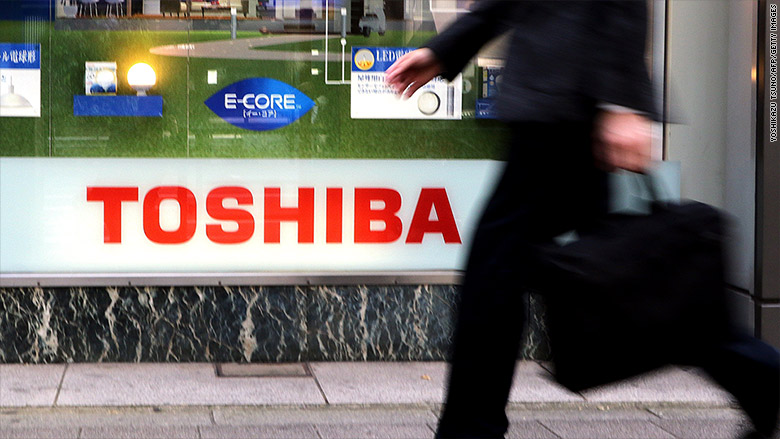 Toshiba's troubles are growing.
The company now says its losses could reach 710 billion yen ($6 billion) for the year -- up from an earlier estimate of 550 billion in December.
Toshiba released the revised figure in its latest earnings report on Friday. The news drove the stock price down 11% by the end of the trading day in Tokyo.
The company said that the additional losses are due to the increased cost of energy and infrastructure projects, falling profits in its consumer electronics businesses, and growing expenses as it tries to restructure its lifestyle products business.
For the previous 12-month period, Toshiba reported a loss of 37.8 billion yen ($323.5 million).
Related: GoPro is in a massive tailspin
The latest report managed to "disappoint what were already very low expectations," Bernstein analyst Mark Newman wrote.
On top of the deepening losses, Toshiba is still trying to deal with an accounting scandal that was discovered in April 2015.
CEO Hisao Tanaka was forced to resign after an internal investigation found that the company was inflating profits. Eight board members also resigned as the company tried to reform its management structure.