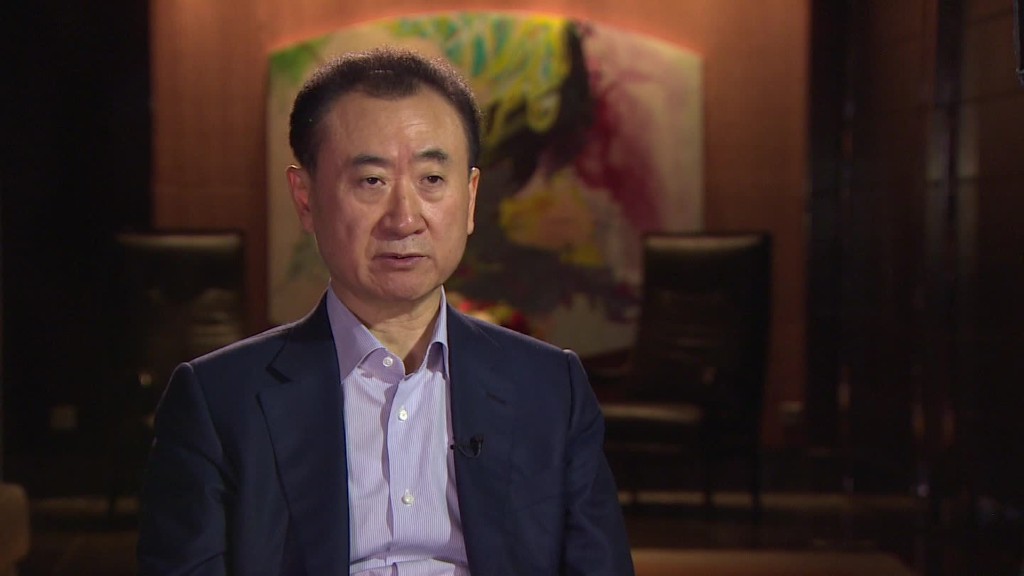 China's stash of cash continues to shrink as the country tries to fend off pressure on its currency.
Its foreign exchange reserves dropped $99.5 billion in January to $3.23 trillion, the lowest level since 2012, the central bank said Sunday.
The January decline follows a record fall of around $108 billion in December, and analysts say Beijing can't keep eating into its currency stockpile indefinitely.
The $3.23 trillion China has left "still represents a substantial war chest," said Rajiv Biswas, chief Asia-Pacific economist at IHS Global Insight. But he warned that "the mathematics around this rapid pace of depletion of FX reserves in recent months is simply unsustainable for any length of time."
As the Chinese economy slows down after decades of torrid growth, many investors are trying to move funds out of the country in search of better returns elsewhere. When money leaves China, it means people are trading their Chinese yuan for dollars, euros and other currencies.
That puts pressure on the yuan, which is down about 1.2% against the dollar since the start of the year. It has lost about 5% over the past 12 months.
Related: Why China is pumping huge sums into its financial system
China appears to be trying to balance that by using its reserves of foreign currencies to buy yuan. It's a strategy many countries use, but it can drain the central bank's "rainy day" reserve fund.
As the Chinese central bank "desperately tries to stabilize the yuan, domestic private investors as well as global currency traders and hedge funds continue to see a one-way bet against the yuan," Biswas wrote in a commentary note.
"This has resulted in large-scale private capital outflows out of the yuan since early 2015, as expectations mount that eventually the [People's Bank of China] will be forced to capitulate once its FX reserves are sufficiently depleted," he said.
Related: China hemorrhaged $676 billion last year
Analysts have estimated that hundreds of billions of dollars -- perhaps as much as $1 trillion -- poured out of China last year. Investor confidence hasn't been helped by steep drops in Chinese stocks and a struggling real estate market.
Capital flight is something the government has long been worried about.
China limits the amount of money an individual can move out of the country to $50,000 per year. In response to the increase in money flowing out, Beijing has taken further steps to try to close off ways through which extra funds could leak out. In September, it clamped down on the amount of cash its citizens can withdraw from ATMs overseas.
"The PBOC is caught between the devil and the deep blue sea, facing a choice of either continued slow erosion of FX reserves, or a rapid currency adjustment that could be destabilizing for China and plunge global currency markets into turmoil," Biswas said.