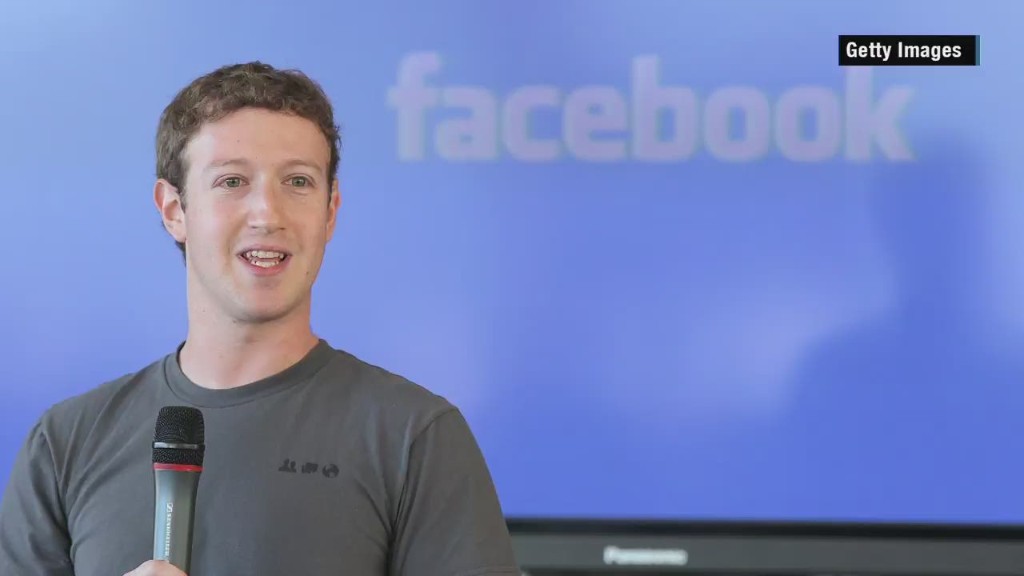 Congratulations, Max Zuckerberg -- or should that be Chen Mingyu?
Speaking in Mandarin, Facebook (FB) CEO Mark Zuckerberg and his wife Priscilla Chan made a special announcement about their daughter as they wished the world a happy Lunar New Year.
In a video post Saturday, the couple said this Lunar New Year was especially meaningful because they selected Max's Chinese name.
"Chen, after her mother's family name, and Mingyu represents our hope for a brighter tomorrow for the world," Zuckerberg said.
Chinese names are often loaded with symbolism. Parents put a lot of thought into how a name will help shape a child's life.
Related: Mark Zuckerberg is back from paternity leave
When Zuckerberg and Chan announced Max's birth late last year, they said they would donate 99% of their Facebook shares over their lifetimes to efforts to make the world better through education, medicine and Internet access.
Their daughter's Chinese name reflects that vision, combining the word "ming," which means bright, with "yu," which means universe.
Her English name -- Maxima, or Max for short -- was chosen for members of Zuckerberg's family.
The weekend's post is another example of Zuckerberg's language skills after he pledged to learn Mandarin several years ago. For the occasion of the Lunar New Year in 2015, he posted a video of himself offering good wishes in Mandarin.
And in October, Zuckerberg gave a 20-minute speech about Facebook's mission while visiting Tsingua University in Beijing.
- Hope King and Ahiza Garcia contributed to this report